I'm going to get right to it for this weeks WFW, because first up is a book that I've been waiting ages for, like seriously, it's a fourth instalment in a series, and you have NO IDEA how long I've been waiting for this book!
And secondly is a book I stumbled across on GoodReads that sounds both promising and interestingly original!
So enjoy guys!
Grave Visions
If you want to hear voices from the dead in Nekros City, you call Alex Craft. She's a Grave Witch with reasonable rates and extraordinary powers, who specializes in revealing the secrets of the dead. But now she's the one fighting to keep her own secret. She's not human—and her newly discovered heritage is causing havoc for her both in the human realm and in Faerie. But her status as an unaffiliated fae also makes her an ideal candidate to investigate a new street drug that has surfaced in several of the spaces between the human and fae worlds.

This glamour-infused drug causes hallucinations that turn real—at least for a while and often with deadly consequences. Searching for the source of this drug—and its purpose—lands Alex front and center in the conflict brewing in Faerie and she must find answers before she's dragged so deep she loses her freedom.
Grave Visions is out March 26th, pre-order your copy...here!
Add it to your TBR....here!
The Game Of Love And Death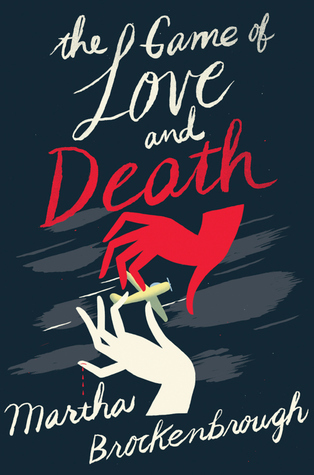 Antony and Cleopatra. Helen of Troy and Paris. Romeo and Juliet. And now . . . Henry and Flora.
For centuries Love and Death have chosen their players. They have set the rules, rolled the dice, and kept close, ready to influence, angling for supremacy. And Death has always won. Always.
Could there ever be one time, one place, one pair whose love would truly tip the balance?
Meet Flora Saudade, an African-American girl who dreams of becoming the next Amelia Earhart by day and sings in the smoky jazz clubs of Seattle by night. Meet Henry Bishop, born a few blocks and a million worlds away, a white boy with his future assured — a wealthy adoptive family in the midst of the Great Depression, a college scholarship, and all the opportunities in the world seemingly available to him.
The players have been chosen. The dice have been rolled. But when human beings make moves of their own, what happens next is anyone's guess.
The Game Of Love And Death is out April 2nd, pre-order your copy....here!
Add it to your TBR ...here!