This week I've got the mother of all author returns!
I freaking love this author, you all know I do, and so you can imagine how super excited I am that she's bringing us a new series, and one that's a spin off of one of her best series!
Aaannd the second book I have for you, is another one I've found that promises to be fun, unique and original.
The Return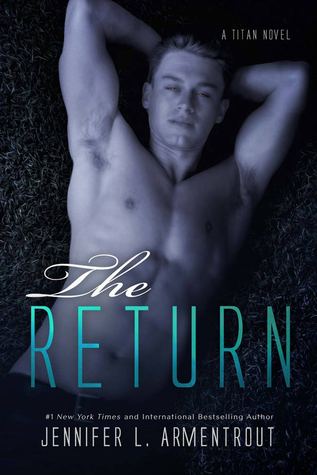 The Fates are cackling their bony asses off…
It's been a year since Seth made the deal with the gods that pledged his life to them. And so far, the jobs they've given him have been violent and bloody–which is kind of all right with him. But now Apollo has something else in mind for Seth. He's got to play protector while keeping his hands and fingers off, and for someone who really has a problem with restraint, this new assignment might be the most challenging yet.
Josie has no idea what this crazy hot guy's deal might be, but it's a good bet that his arrival means the new life she started after leaving home is about to be thrown into an Olympian-sized blender turned up to puree. Either Josie is going insane or a nightmare straight out of ancient myth is gunning for her.
But it might be the unlikely attraction simmering between her and the golden-eyed, secret-keeping Seth that may prove to be the most dangerous thing of all.
Because history has once again been flipped to repeat.
The Return is out February 26th, pre-order your copy here!
Add it to your TBR here!
Mind Games
Luna is a no-hoper with a secret: in a world of illusion, she can see what is real. But can she see the truth before it is too late?

Luna has always been able to exist in virtual and real worlds at the same time, a secret she is warned to keep. She hides her ability by being a Refuser: excluded by choice from the virtual spheres others inhabit. But when she is singled out for testing, she can't hide any longer.

The safest thing to do would be to fail, to go back to a dead-end life, no future. But Luna is starting to hope for something better, and hope is a dangerous thing...
Mind Games is out March 5th, pre-order your copy here!