This week I've got two I think you guys are gonna love!
First up is one that's going to be full of magic, and is looking like it's going to be incredibly original and unique so of course, it's made it on to my TBR, and hopefully on to you guys as well!
Second is a nice little historical YA, and we all know I can't resist a historical book!
A Darker Shade Of Magic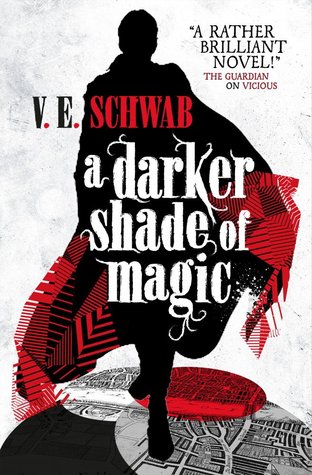 Kell is one of the last Travelers—rare magicians who choose a parallel universe to visit.
Grey London is dirty, boring, lacks magic, ruled by mad King George. Red London is where life and magic are revered, and the Maresh Dynasty presides over a flourishing empire. White London is ruled by whoever has murdered their way to the throne. People fight to control magic, and the magic fights back, draining the city to its very bones. Once there was Black London - but no one speaks of that now.
Officially, Kell is the Red Traveler, personal ambassador and adopted Prince of Red London, carrying the monthly correspondences between royals of each London. Unofficially, Kell smuggles for those willing to pay for even a glimpse of a world they'll never see. This dangerous hobby sets him up for accidental treason. Fleeing into Grey London, Kell runs afoul of Delilah Bard, a cut-purse with lofty aspirations. She robs him, saves him from a dangerous enemy, then forces him to another world for her 'proper adventure'.
But perilous magic is afoot, and treachery lurks at every turn. To save all of the worlds, Kell and Lila will first need to stay alive — trickier than they hoped.
A Darker Shade Of Magic is out February 27th, pre-order your copy here!
Add it to your TBR here!
Mark Of The Thief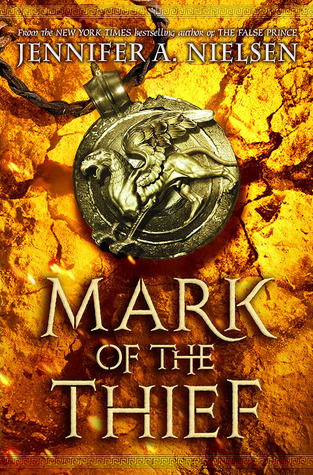 When Nic, a slave in the mines outside of Rome, is forced to enter a sealed cavern containing the lost treasures of Julius Caesar, he finds much more than gold and gemstones: He discovers an ancient bulla, an amulet that belonged to the great Caesar and is filled with a magic once reserved for the Gods -- magic some Romans would kill for.
Now, with the deadly power of the bulla pulsing through his veins, Nic is determined to become free. But instead, he finds himself at the center of a ruthless conspiracy to overthrow the emperor and spark the Praetor War, a battle to destroy Rome from within. Traitors and spies lurk at every turn, each more desperate than the next to use Nic's newfound powers for their own dark purposes.
In a quest to stop the rebellion, save Rome, and secure his own freedom, Nic must harness the magic within himself and defeat the empire's most powerful and savage leaders.
Mark Of The Thief is out February 24th, pre-order your copy here!
So check em out! Add them to your TBR's and join me in eagerly awaiting their release!