This week I've got two little gems to share with you!
The first is an intriguing new addition that I can't wait to get my hands on when it's out! Described as The Handmaid's Tale meets Blood Red Road!
And the second is the third in a series that is literally one I've been waiting my entire life for, it has everything I've wanted in a book and so the serious is made of awesome!
The Glass Arrow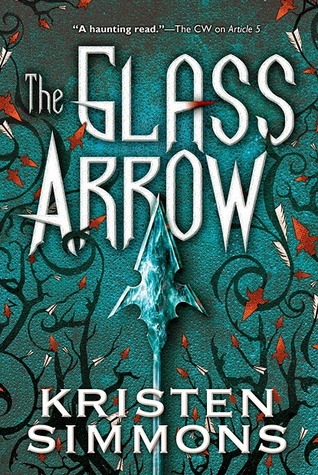 The Handmaid's Tale meets Blood Red Road in Glass Arrow, the story of Aya, who lives with a small group of women on the run from the men who hunt them, men who want to auction off breeding rights to the highest bidder.
In a world where females are scarce and are hunted, then bought and sold at market for their breeding rights, 15-year old Aya has learned how to hide. With a ragtag bunch of other women and girls, she has successfully avoided capture and eked out a nomadic but free existence in the mountains. But when Aya's luck runs out and she's caught by a group of businessmen on a hunting expedition, fighting to survive takes on a whole new meaning.
The Glass Arrow is out now! Order your copy here!
Add it to your TBR here!
The Lost Chalice
Relic hunter and archaeology expert Kendall Morgan has a lot on her mind. After finding the Fountain of Youth—and discovering that Nathan, her handsome billionaire boss, might actually be her long-lost childhood love—she could really use some time to think. Except a two-thousand-year-old Protettori guardian has just teleported into her bathroom, desperate for help.
The Reaper, an ancient and sinister being consumed with finding the world's most powerful relics, is after the Holy Grail. Now Kendall must use her sixth sense to find it first. With both Nathan and her brooding bodyguard, Jake, by her side, Kendall sets out to find the lost chalice in a dangerous quest that will test her abilities, her heart, and everything she thought she knew.
The Lost Chalice is out now! Order your copy here!