Gotta love Wednesdays!
First up this WFW, an
intriguing children's book co-written by Lauren Oliver! Something about the synopsis just makes me want to read it, kinda helps it's probably going to get you in the mood for Halloween!
Second is a book by one of my favourite authors and it sounds so exciting! Magical Emerald, theft, disguises and adventure....so much need!
As per, GoodReads and buy links so you guys can easily add them!
The Shrunken Head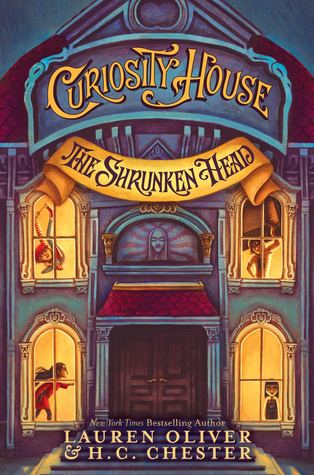 What you will find in this book:
–A rather attractive bearded lady
–Several scandalous murders
–A deliciously disgusting Amazonian shrunken head
–Four extraordinary children with equally extraordinary abilities
–A quite loquacious talking bird

Blessed with extraordinary abilities, orphans Philippa, Sam, and Thomas have grown up happily in
Dumfrey's Dime Museum of Freaks, Oddities, and Wonders. But when a fourth child, Max, a knife-
thrower, joins the group, it sets off an unforgettable chain of events. When the museum's Amazonian shrunken head is stolen, the four are determined to get it back. But
their search leads them to a series of murders and an explosive secret about their pasts.

This sensational new series combines the unparalleled storytelling gifts of Lauren Oliver with the rich
knowledge of the notorious relics collector H.C. Chester.

What you will NOT find in this book:
–An accountant named Seymour
–A never-ending line at the post office
–Brussel sprouts (shudder)
–A lecture on finishing all your homework on time
–A sweet, gooey story for nice little girls and boys.
The Shrunken Head is out October 8th, pre-order your copy....here!
Add it to your TBR...here!
Newt's Emerald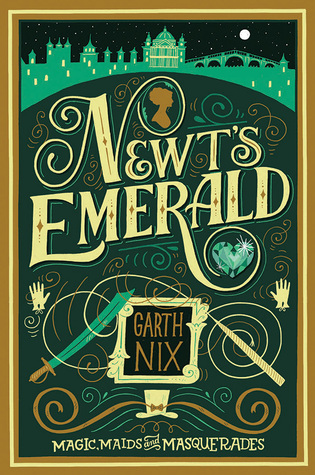 Lady Truthful will inherit her family's most valued heirloom on her eighteenth birthday. Until the Newington Emerald is stolen.
Lady Truthful, nicknamed "Newt" by her boy cousins, discovers that to her horror, the people closest to her have been framed for the theft. But Newt won't let their reputations be damaged by rumors from a false accusation. Her plan is simple: go to London to recover the missing jewel. Despite her best intentions, a young lady travelling alone is frankly unacceptable behavior. So Newt and her aunt devise another plan…one that entails men's clothing and a mustache.
While in disguise, Truthful encounters the handsome but shrewd major Harnett, who to her amazement volunteers to help find the missing emerald under the assumption that she is a man, Henri de Vienne. But once she and her unsuspecting ally are caught up in a dangerous adventure, Truthful realizes something else is afoot: the beating of her heart.
Truthful has far more than romantic complications to worry about. The stolen emerald is no ordinary heirloom-it is the source of the family's luck and has the power to yield vast magic. It would be completely disastrous if it fell into the wrong hands. The fate of England depends on Truthful securing the emerald.
Newt's Emerald is out October 13th, pre-order your copy....here!
Add it to your TBR....here!