It's Wednesdaaaaayyy....duh!
So this week I've got, like I always do, some gems for you to add to your TBR's!
First up is a book that caught my interest because of the synopsis and its setting, Gold Rush era America!
Second is a new book from one of my favourite authors! It's the start of a new

series

I believe and I need it like....yesterday!
As usual I've linked buy links and GoodReads links so ya know....what's one more book on the TBR!?
Walk On Earth A Stranger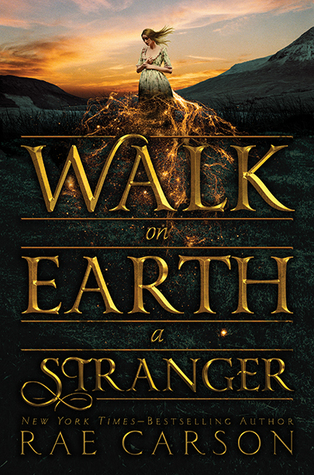 A young woman with the magical ability to sense the presence of gold must flee her home, taking her on a sweeping and dangerous journey across Gold Rush–era America.
Lee Westfall has a secret. She can sense the presence of gold in the world around her. Veins deep beneath the earth, pebbles in the river, nuggets dug up from the forest floor. The buzz of gold means warmth and life and home—until everything is ripped away by a man who wants to control her. Left with nothing, Lee disguises herself as a boy and takes to the trail across the country. Gold was discovered in California, and where else could such a magical girl find herself, find safety?
Walk On Earth A Stranger is out September 22nd, pre-order your copy...here!
Add it to your TBR....here!
Menagerie
When Delilah Marlow visits a famous traveling carnival, Metzger's Menagerie, she is an ordinary woman in a not-quite-ordinary world. But under the macabre circus black-top, she discovers a fierce, sharp-clawed creature lurking just beneath her human veneer. Captured and put on exhibition, Delilah in her black swan burlesque costume is stripped of her worldly possessions, including her own name, as she's forced to "perform" in town after town.
But there is breathtaking beauty behind the seamy and grotesque reality of the carnival. Gallagher, her handler, is as kind as he is cryptic and strong. The other "attractions"—mermaids, minotaurs, gryphons and kelpies—are strange, yes, but they share a bond forged by the brutal realities of captivity. And as Delilah struggles for her freedom, and for her fellow menagerie, she'll discover a strength and a purpose she never knew existed.
Menagerie is out September 29th, pre-order your copy...here!
Add it to your TBR....here!