Hey guys!
So this week not only do I have two interesting and exciting reads, buuuutt it's my birthday week! (the 16th in case you where wondering *wink wink*)
Soooo I've got an original and interesting detective type novel which I'm intrigued about!
And then I've got the start of a new series by one of my favourite authors, and even better, it's a spin off type of series that I've been waiting ageeees for!
So check it out!
The Devil's Detective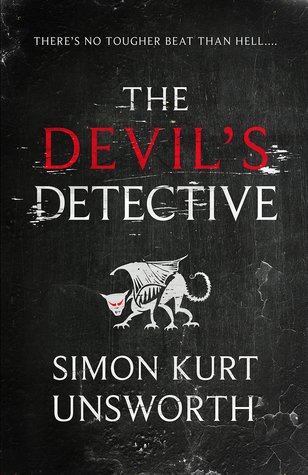 Thomas Fool is an Information Man, an investigator tasked with cataloging and filing reports on the endless stream of violence and brutality that flows through Hell. His job holds no reward or satisfaction, because Hell has rules but no justice. Each new crime is stamped "Do Not Investigate" and dutifully filed away in the depths of the Bureaucracy. But when an important political delegation arrives and a human is found murdered in a horrific manner—extravagant even by Hell's standards—everything changes. The murders escalate, and their severity points to the kind of killer not seen for many generations. Something is challenging the rules and order of Hell, so the Bureaucracy sends Fool to identify and track down the killer. . . . But how do you investigate murder in a place where death is common currency? Or when your main suspect pool is a legion of demons? With no memory of his past and only an irresistible need for justice, Fool will piece together clues and follow a trail that leads directly into the heart of a dark and chaotic conspiracy. A revolution is brewing in Hell . . . and nothing is what it seems.
The Devil's Detective is out March 12th, pre-order your copy...here!
Add it to your TBR....here!
Prudence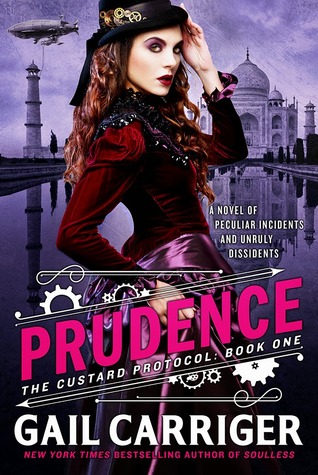 When Prudence Alessandra Maccon Akeldama (Rue to her friends) is given an unexpected dirigible, she does what any sensible female would under similar circumstances - names it the Spotted Custard and floats to India in pursuit of the perfect cup of tea. But India has more than just tea on offer. Rue stumbles upon a plot involving local dissidents, a kidnapped brigadier's wife, and some awfully familiar Scottish werewolves. Faced with a dire crisis and an embarrassing lack of bloomers, what else is a young lady of good breeding to do but turn metanatural and find out everyone's secrets, even thousand-year-old fuzzy ones?
Prudence is out March 19th, pre-order your copy...here!
Add it to your TBR...here!