Hey guys,
Merry Wednesday! This week I've got a couple more super exciting reads for you guys to get excited about!
First up is the sequel to a book I've seen everyone raving about! The first book is currently staring at me from my TBR shelf! I will get to it eventually!
The second book is the final book in a trilogy that I stumbled across on NetGalley and I reviewed the first one and loved it! I still need to read book two though!
The Rose and The Dagger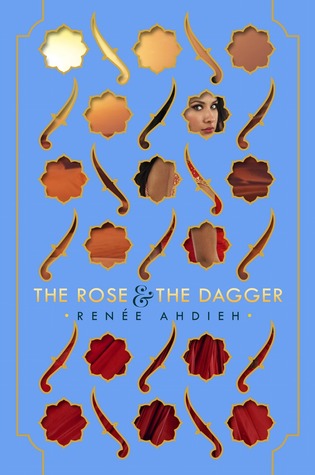 In a land on the brink of war, Shahrzad has been torn from the love of her husband Khalid, the Caliph of Khorasan. She once believed him a monster, but his secrets revealed a man tormented by guilt and a powerful curse—one that might keep them apart forever. Reunited with her family, who have taken refuge with enemies of Khalid, and Tariq, her childhood sweetheart, she should be happy. But Tariq now commands forces set on destroying Khalid's empire. Shahrzad is almost a prisoner caught between loyalties to people she loves. But she refuses to be a pawn and devises a plan.
While her father, Jahandar, continues to play with magical forces he doesn't yet understand, Shahrzad tries to uncover powers that may lie dormant within her. With the help of a tattered old carpet and a tempestuous but sage young man, Shahrzad will attempt to break the curse and reunite with her one true love.
The Rose and The Dagger is out May 3rd, pre-order your copy....here!
Add it to your TBR....here!
Warrior Witch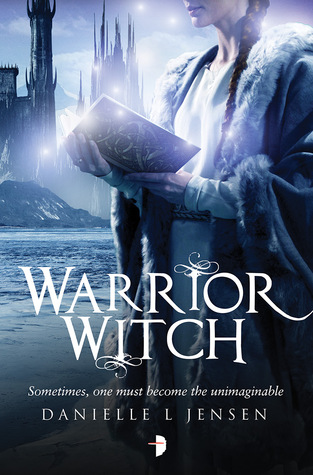 Cécile and Tristan have accomplished the impossible, but their greatest challenge remains: defeating the evil they have unleashed upon the world.

As they scramble for a way to protect the people of the Isle and liberate the trolls from their tyrant king, Cécile and Tristan must battle those who'd see them dead. To win, they will risk everything. And everyone.

But it might not be enough. Both Cécile and Tristan have debts, and they will be forced to pay them at a cost far greater than they had ever imagined.
Warrior Witch is out May 5th, pre-order your copy....here!
Add it to your TBR....here!