This Wednesday I bring you gems of the highest quality!
First is the FINAL instalment in a trilogy, a trilogy that I've loved because of how unique it is, and because you know....favourite author! I've been waiting for this with baited breath to find out how it's all going to end, and people actually got to vote on certain things so I'm super excited.
Second is the sequel to another book that I love, and it feels like years since I read the first one!
Every Last Breath
Every choice has consequences—but seventeen-year-old Layla faces tougher choices than most. Light or darkness. Wickedly sexy demon prince Roth, or Zayne, the gorgeous, protective Warden she never thought could be hers. Hardest of all, Layla has to decide which side of herself to trust.
Layla has a new problem, too. A Lilin—the deadliest of demons—has been unleashed, wreaking havoc on those around her…including her best friend. To keep Sam from a fate much, much worse than death, Layla must strike a deal with the enemy while saving her city—and her race—from destruction.
Torn between two worlds and two different boys, Layla has no certainties, least of all survival, especially when an old bargain comes back to haunt them all. But sometimes, when secrets are everywhere and the truth seems unknowable, you have to listen to your heart, pick a side—and then fight like hell…
Every Last Breath is out July 28th, pre-order your copy...here!
Add it to your TBR.....here!
Charmed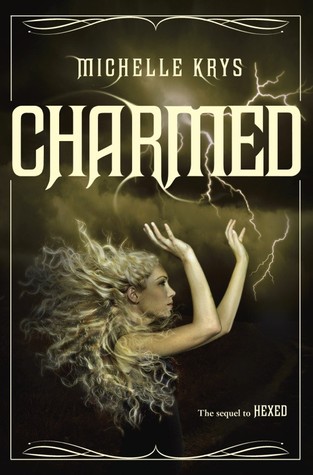 Indie has spent the last few weeks frantically searching for Paige. She's tried every spell imaginable, but witchcraft has gotten her nowhere, and she's going crazy with guilt. Despite what her warlock boyfriend, Bishop, tells her, Indie knows it's her fault her best friend was kidnapped by the Priory. And with the Priory destroyed, finding Paige feels more hopeless than ever-especially when Indie discovers that Paige isn't even on Earth. She's trapped in Los Demonios, an alternate dimension of Los Angeles filled with evil paranormals. No one who has gone there has ever come out.

Fueled by terror and loyalty, Indie is desperate to find a way into the underworld prison. She'll worry about getting out later. But facing the dark world's most dangerous witches and warlocks on her own means keeping her plan hush-hush-and forging alliances with some sketchy people, including a seriously sexy sorcerer.

Sometimes a witch must keep secrets from the people she cares about most. And sometimes she isn't the only one with secrets…
Charmed is out July 30th, pre-order your copy....here!
Add it to your TBR....here!