This week I've only got one for you guys!
It's the final book in a series/trilogy that just so happens to be another one of my favourites, and again...as is my custom, it's totally unique and original and I'm super excited but super sad because it's the end!
The Nightmare Charade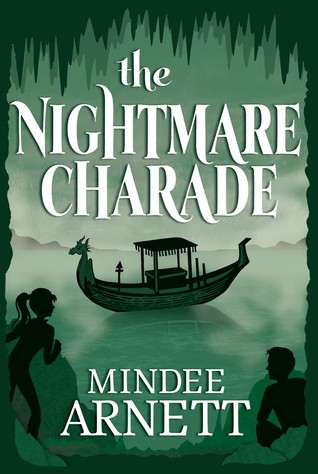 Sixteen-year-old Dusty Everhart breaks into houses late at night, but not because she's a criminal. No, she's a Nightmare. Literally. Dusty is a magical being who feeds on human dreams.
Being the only Nightmare at Arkwell Academy, a boarding school for magickind, and living in the shadow of her mother's infamy is hard enough, not to mention the crazy events of the past year. Dusty may have saved the day, but there are many days left in the year, and with an old foe back to seek revenge, she'll need all her strength to defeat him and save her friends.
The Nightmare Charade is out August 4th, pre-order your copy...here!
Add it to your TBR...here!