So I'm not sure this weeks even actually needs any explanation. I mean......it's got an Egyptian prince...who was a mummy...hello!? You should all know by now that the one part of history I am most obsessed with is Ancient Egypt, and seeing as the dude was mummified I'm all excited at the prospect of large amounts of Egyptian history. I really can't get enough. Seriously so excited, with this book it feels like all my Christmases have come at once!
Reawakened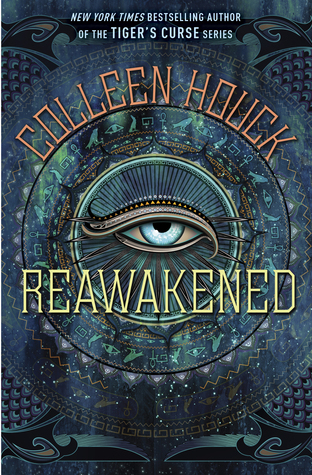 When seventeen-year-old Lilliana Young enters the Metropolitan Museum of Art one morning during spring break, the last thing she expects to find is a live Egyptian prince with godlike powers, who has been reawakened after a thousand years of mummification.
And she really can't imagine being chosen to aid him in an epic quest that will lead them across the globe to find his brothers and complete a grand ceremony that will save mankind.
But fate has taken hold of Lily, and she, along with her sun prince, Amon, must travel to the Valley of the Kings, raise his brothers, and stop an evil, shape-shifting god named Seth from taking over the world.
Reawakened is out August 11th, pre-order your copy...here!
Add it to your TBR....here!