Hey guys!
This week I've got two books I'm really excited for and I think you guys are going to love them!
First up is a steampunk type mystery that sounds original and fun!
Second is a book, the first in a new series, I think, by an author that I love! I've been waiting for this one for ages and I'm literally counting down the days!
The Affinity Bridge
Welcome to the bizarre and dangerous world of Victorian London. Airships soar in the skies, whilst ground trains rumble through the streets. But beneath this shiny veneer of progress lurks a sinister side. Queen Victoria is kept alive by a primitive life-support system while her agents Sir Maurice Newbury and his assistant, Miss Veronica Hobbes, do battle with enemies of the crown, both physical and supernatural...
The Affinity Bridge is out July 17th, pre-order your copy....here!
Add it to your TBR....here!
Ink and Bone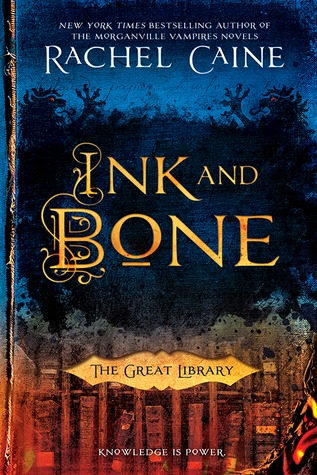 In an exhilarating new series, New York Times bestselling author Rachel Caine rewrites history, creating a dangerous world where the Great Library of Alexandria has survived the test of time.…
Ruthless and supremely powerful, the Great Library is now a presence in every major city, governing the flow of knowledge to the masses. Alchemy allows the Library to deliver the content of the greatest works of history instantly—but the personal ownership of books is expressly forbidden.
Jess Brightwell believes in the value of the Library, but the majority of his knowledge comes from illegal books obtained by his family, who are involved in the thriving black market. Jess has been sent to be his family's spy, but his loyalties are tested in the final months of his training to enter the Library's service.
When he inadvertently commits heresy by creating a device that could change the world, Jess discovers that those who control the Great Library believe that knowledge is more valuable than any human life—and soon both heretics and books will burn.…
Ink and Bone is out July 7th, pre-order your copy....here!
Add it to your TBR....here!