So this week I'm reaaaalllyyy excited because these two books I've been anticipating for AGES!
First is the final (or at least I think it's the final) book in the Shadow Falls spin off, and I've not read the previous book because I'm gonna read these two together because everyone was freaking out about a cliffhanger so I'm prepared!
Second is the final book in yet another series that I love! I read all the Parasol Protectorate in one go, and finished just in time for the release of the first book in this spin off series! I'm so excited for this book, and I'm so excited to see what the author does next. I just have a lot of excitement!
Unspoken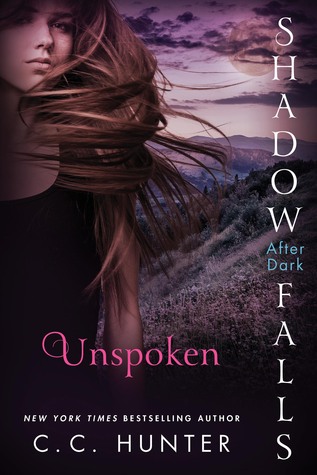 Despite her superhuman strength and enhanced senses, Della Tsang's life as a vampire certainly hasn't been easy. Especially since she was reborn and bound to the mysterious, infuriating, and gorgeous Chase Tallman.
But if there's one thing that's always kept Della going, it's her dream of being an elite paranormal investigator. Her newest case is the opportunity she's been waiting for, but as Della tries to solve the twenty year old murder and clear her father's name. She uncovers secrets about the vampire council. And about Chase.
Feeling betrayed by all the secrets he's kept hidden from her, Della is determined to keep him as far away from her heart as she can. But she'll need his help to solve the case that will lead them into the darkest and ugliest vampire gangs in town and into the scariest reaches of her heart.
Unspoken is out November 13th, pre-order your copy...here!
Add it to your TBR...here!
Manners and Mutiny
The fourth and final book in a steampunk YA adventure series, from Orbit's New York Timesbestselling author of the Parasol Protectorate series.
When a dastardly Pickleman plot comes to fruition, only Sophronia can save her friends, her school, and all of London...but at what cost? Our proper young heroine puts her training and skills to the test in this highly anticipated conclusion of the rousing, intriguing, and alwayspolished New York Times bestselling Finishing School series!
Manners And Mutiny is out November 3rd, pre-order your copy...here!
Add it to your TBR...here!