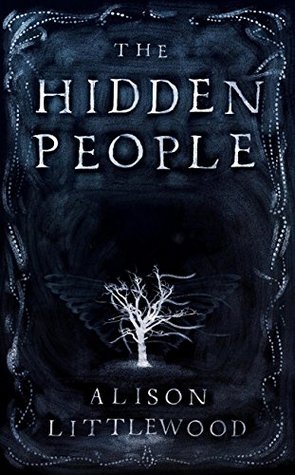 The Hidden People
Rating: 3/5
Buy or Borrow: Buy
Source: Copy courtesy of the publisher!
Pretty Lizzie Higgs is gone, burned to death on her own hearth - but was she really a changeling, as her husband insists? Albie Mirralls met his cousin only once, in 1851, within the grand glass arches of the Crystal Palace, but unable to countenance the rumours that surround her murder, he leaves his young wife in London and travels to Halfoak, a village steeped in superstition.
Albie begins to look into Lizzie's death, but in this place where the old tales hold sway and the 'Hidden People' supposedly roam, answers are slippery and further tragedy is just a step away . . .
I wasn't too sure what to expect from this book when I received it. I got sent it to review for Spooktober and I was intrigued by the synopsis, as I was reading I at one point wasn't sure where the book was going. I thought it might go one way but I was totally wrong and it went a different way, like full murder mystery, so I got a nice surprise! The book genuinely had me believing at one point too!
My problem with this book was how long it felt. It was 300 and something pages, but it felt like longer because of the way it was written. I found myself skimming certain passages to get to the good stuff. Don't get me wrong, the way it was written fit authentically with the time period, and the detail was very good and historically interesting. However, it made the book drag a lot. I started to read it and I found my attention wandering, but I persevered because I wanted to know what happened to Lizzie and see what direction the book was going to take. But I'm going to be totally honest with you...the first half of the book was so slow. I know some of it was necessary to create the setting and get you familiar with the villagers and their way of life, but still.
I spent the entire book split between being angry at how the villagers treated Lizzie, and then trying to work out if...maybe, just maybe...the villagers where right and fairies where a thing. I was convinced at one point that a fairy was going to pop up and that would be that, but then it kept twisting and turning and changing my thoughts! I was surprised by the book, it was a little bit chilling and creepy at points, and I liked the mystery to it and the way the author had you questioning who was really the crazy one, and then had you being angry at the ignorance the other half of the time. But there is a lot of filler in this book and for me, that made it a slog for over half of the book.