Here it is guys...the final recommends post for Spooktober!
This was actually supposed to go up on Halloween but I've had a jam packed week and haven't had time to finish my last review book for the month so I'm switching blog posts around!
So, I came across a couple of books when I was doing my recommends posts that I thought sounded like a YA version of certain classics, or that went with some of the classics or was similar in some way and I thought I'd do a blog post about them! I could only find four, I'm sure there are more although for the life of me I can't find a YA Dracula!
SO. Here we go!
1. Phantom of the Opera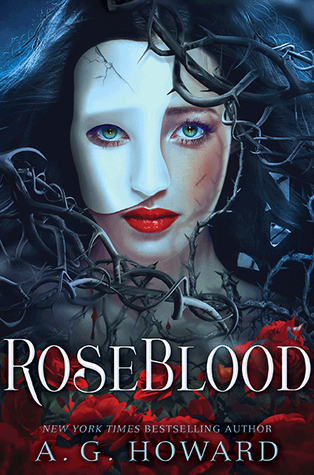 In this modern day spin on Leroux's gothic tale of unrequited love turned to madness, seventeen-year-old Rune Germain has a mysterious affliction linked to her operatic talent, and a horrifying mistake she's trying to hide. Hoping creative direction will help her, Rune's mother sends her to a French arts conservatory for her senior year, located in an opera house rumored to have ties to The Phantom of the Opera.

At RoseBlood, Rune secretly befriends the masked Thorn—an elusive violinist who not only guides her musical transformation through dreams that seem more real than reality itself, but somehow knows who she is behind her own masks. As the two discover an otherworldly connection and a soul-deep romance blossoms, Thorn's dark agenda comes to light and he's forced to make a deadly choice: lead Rune to her destruction, or face the wrath of the phantom who has haunted the opera house for a century, and is the only father he's ever known.
Roseblood is, as the synopsis says, a modern day spin on Phantom of the Opera! Whether you've read the classic itself or seen the movie or the stage show...then this is for you! I feel like I need to read Phantom of the Opera before I read this, it's on my shelf, but I've not had the guts to dive in yet!
2. Jekyll and Hyde
In 1897 England, sixteen-year-old Finley Jayne has no one... except the "thing" inside her.
When a young lord tries to take advantage of Finley, she fights back. And wins. But no
normal
Victorian girl has a darker side that makes her capable of knocking out a full-grown man with one punch...
Only Griffin King sees the magical darkness inside her that says she's special, says she's one of
them.
The orphaned duke takes her in from the gaslit streets against the wishes of his band of misfits: Emily, who has her own special abilities and an unrequited love for Sam, who is part robot; and Jasper, an American cowboy with a shadowy secret.
Griffin's investigating a criminal called The Machinist, the mastermind behind several recent crimes by automatons. Finley thinks she can help and finally be a part of something, finally fit in.
But The Machinist wants to tear Griff's little company of strays apart, and it isn't long before trust is tested on all sides. At least Finley knows whose side she's on even if it seems no one believes her.
The Girl in the Steel Corset is one of my favourite books, I'm not going to lie to you guys! I've included it because Finley reminds me a lot of Jekyll and Hyde, or rather a version of them, soooooo YA Jekyll and Hyde right there but with lots more going on!
3. Frankenstein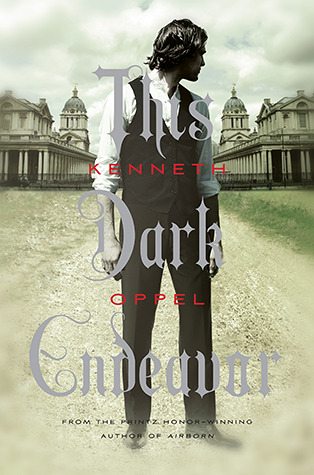 Victor and Konrad are the twin brothers Frankenstein and inseparable until Konrad falls gravely ill. In the forbidden Dark Library, Victor finds an ancient formula, and seeks an alchemist to recreate the Elixir of Life. With friends Elizabeth and Henry, he scales highest trees in the Strumwald, dives deepest lake caves, and each sacrifices a body part.
This Dark Endeavour
isn't so much a YA version of Frankenstein but it is a YA prequel to Frankenstein and I actually thought it was pretty damn good! If you're kind of intimidated about starting Frankenstein, then this prequel might be a good way to get yourself psyched up for it!
4. The Fall of the House of Usher
Madeline Usher is doomed.

She has spent her life fighting fate, and she thought she was succeeding. Until she woke up in a coffin.

Ushers die young. Ushers are cursed. Ushers can never leave their house, a house that haunts and is haunted, a house that almost seems to have a mind of its own. Madeline's life—revealed through short bursts of memory—has hinged around her desperate plan to escape, to save herself and her brother. Her only chance lies in destroying the house.

In the end, can Madeline keep her own sanity and bring the house down? The Fall is a literary psychological thriller, reimagining Edgar Allan Poe's classic The Fall of the House of Usher.
The Fall is a YA version of The Fall of the House of Usher by Edgar Allan Poe and it was SO good when I read it you guys! Perfectly creepy and Halloween-y! I haven't read much Poe to be honest, I was slowly working my way through one of those collected works books but this is one of the few I had read, and I loved this reimagining!
Save
Save
Save
Save
Save
Save
Save
Save