It's Wednesdaaaaaayyyy!
First up is the sequel to a book I recently discovered! I'm so intrigued by the first book and I've heard such good things, so I'm going to be picking it up and I

thought

I'd share the sequel with you seeing as it's out soon, and you guys might be intrigued too!
Second is a book by an author I haven't read before. Although I do actually have a couple of her books sitting on my shelves that I need to get around to reading! ANYWAY! It sounds really interesting and fun, and I'm excited to get to read it!
Kingdom of Ashes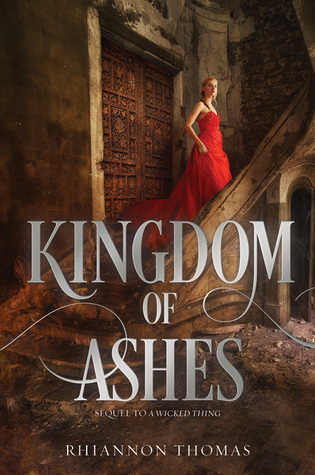 Asleep for a hundred years, awoken by a kiss, Aurora's life was supposed to be a fairytale. But since discovering that loyalty to the crown and loyalty to her country are two very different things, Aurora knows she can only dream of happily ever after. Once the enchanted princess, savior of her people, she is now branded a traitor.
Aurora is determined to free her home from the king's tyrannical rule, even if it means traveling across the sea to the kingdom of the handsome and devious Prince Finnegan—someone who seems to know far more about her magic than he should. However, Finnegan's kingdom has perils of its own, and any help he gives Aurora will come at a price.
As Aurora and Finnegan work together to harness her power—something so fiery and dangerous that is as likely to destroy those close to Aurora as it is to save them—she begins to unravel the mysteries surrounding the curse that was placed on her over a century before…and uncover the truth about the destiny she was always meant to fulfill.
Brimming with captivating fantasy and life-threatening danger, the sequel to
A Wicked Thing
takes Sleeping Beauty on an adventure unlike any she's ever had before.
Kingdom of Ashes is out February 23rd, pre-order your copy...here!
Add it to your TBR....here!
Firstlife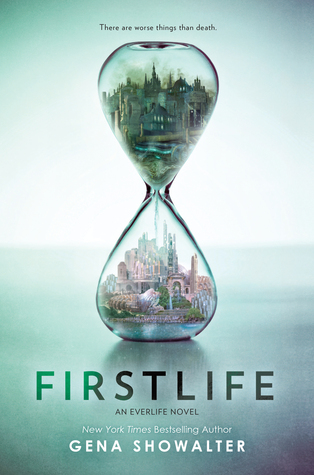 ONE CHOICE.
TWO REALMS.
NO SECOND CHANCE.
Tenley "Ten" Lockwood is an average seventeen-year-old girl…who has spent the past thirteen months locked inside the Prynne Asylum. The reason? Not her obsession with numbers, but her refusal to let her parents choose where she'll live—after she dies.
There is an eternal truth most of the world has come to accept: Firstlife is merely a dress rehearsal, and real life begins after death.
In the Everlife, two realms are in power: Troika and Myriad, longtime enemies and deadly rivals. Both will do anything to recruit Ten, including sending their top Laborers to lure her to their side. Soon, Ten finds herself on the run, caught in a wild tug-of-war between the two realms who will do anything to win the right to her soul. Who can she trust? And what if the realm she's drawn to isn't home to the boy she's falling for? She just has to stay alive long enough to make a decision…
Firstlife is out February 23rd, pre-order your copy....here!
Add it to your TBR...here!