Righto, this week's reads are intriguing!
First up is the sequel to a book that is sitting on my TBR and I'm determined to get to it in January in honour of this release! The first book made it on my TBR because ya know....originality and general intrigue. The sequel sounds equally as exciting!
Second is a book I discovered through Tumblr

and

someone's post on there! There was a gorgeous photo of it, so I checked it out on GoodReads and oh my GOD it sounds fantastic. It's a debut fantasy and I just

completely

love the sound of it!
Let

me know

what your WFW picks are in the comments!
The Masquerading Magician
Deciphering an ancient alchemy book is more difficult than Zoe Faust bargained for. She'd much rather be gardening and exploring her new home of Portland, Oregon—but time is running out for living gargoyle Dorian Robert-Houdin. If Zoe isn t able to unlock the alchemy book's secrets soon, the French gargoyle will remain awake but trapped in stone forever.
When Zoe gives herself a rare night out to attend a classic magic show that reminds her of her youth, she realizes the stage magicians are much more than they seem. A murder at the theater leads back to a string of unsolved robberies and murders in Portland's past, and a mystery far more personal than Zoe and Dorian ever imagined.
The Masquerading Magician is out February 1st, pre-order your copy....here!
Add it to your TBR....here!
Assassin's Heart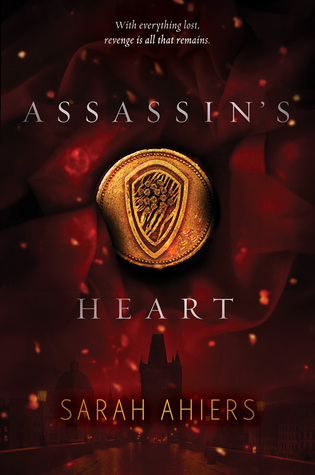 In the kingdom of Lovero, nine rival Families of assassins lawfully kill people for a price. As a highly skilled member of one of these powerful clans, seventeen-year-old Lea Saldana has always trusted in the strength of her Family. Until she awakens to find them murdered and her home in flames. The Da Vias, the Saldanas' biggest enemy, must be responsible—and Lea should have seen it coming. But her secret relationship with the Da Vias' son, Val, has clouded her otherwise killer instinct—and given the Da Vias more reason than ever to take her Family down.
Racked with guilt and shattered over Val's probable betrayal, Lea sets out to even the score, with her heart set on retaliation and only one thought clear in her mind: make the Da Vias pay.
Assassin's Heart is out February 2nd, pre-order your copy....here!
Add it to your TBR.....here!