Wednesdaaaaayyyyyyy!
Are

you

excited to see my picks this week?! Are you!? You

should

be!
First up is an exciting new historical novel from a brand new author
! It sounds freaking awesome and the cover is gorgeous! I've been so excited for this for aaagggggeeesss! I keep hearing SUCH good things about it!
Second is a fantasy book that sounds completely fantastic. I'm seriously on such a fantasy hype right now and this one sounds brilliant, I've not heard a bad word about it so far, and I'm incredibly intrigued by it!
River of Ink
In thirteenth-century Sri Lanka, Asanka, poet to the king, lives a life of luxury, enjoying courtly life and a sweet, furtive love affair with a palace servant, a village girl he is teaching to write. But when Magha, a prince from the mainland, usurps the throne, Asanka's role as court poet dramatically alters. Magha is a cruel and calculating king--and yet, a lover of poetry--and he commissions Asanka to translate a holy Sanskrit epic into the Tamil language spoken by his recently acquired subjects. The poem will be an olive branch--a symbol of unity between the two cultures.
But in different languages, in different contexts, meaning can become slippery. First inadvertently, then deliberately and dangerously, Asanka's version of the epic, centered on the killing of an unjust ruler, inspires and arouses the oppressed people of the land. Asanka must juggle the capricious demands of a king with the growing demands of his own political consciousness--and his heart--if he wishes to survive and imagine a future with the woman he loves.
River of Ink is out January 28th, pre-order your copy....here!
Add it to your TBR....here!
Darkhaven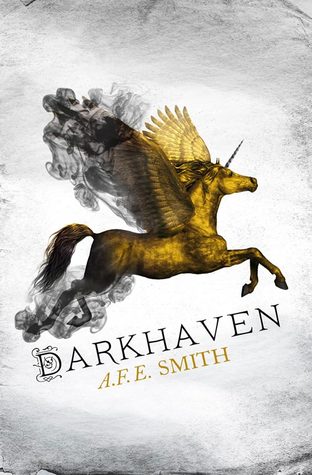 Ayla Nightshade never wanted to rule Darkhaven. But her half-brother Myrren – true heir to the throne – hasn't inherited their family gift, forcing her to take his place.

When this gift leads to Ayla being accused of killing her father, Myrren is the only one to believe her innocent. Does something more sinister than the power to shapeshift lie at the heart of the Nightshade family line?

Now on the run, Ayla must fight to clear her name if she is ever to wear the crown she never wanted and be allowed to return to the home she has always loved.
Darkhaven is out January 28th, pre-order your copy...here!
Add it to your TBR....here!