Hey guys!
This week I've managed to find you another two exciting reads!
First up is one from GoodReads! I have quite the knack for stumbling upon books on there and I've not been disappointed with one yet! I'm so intrigued by this one it ticks all my "yaaaaaaassss" boxes!
Second is a new book from Kiera Cass. Now. I haven't read The Selection, but they are on my "need to get on"list! I've heard such good things about The Selection and I'm eager to get started on them, and reading the synopsis for The Siren has intrigued me to another level! I'll probably get to read that before the series actually haha!
The Dark Days Club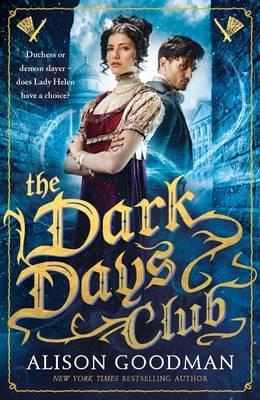 London, April 1812. Eighteen-year-old Lady Helen Wrexhall is on the eve of her debut presentation to the Queen. Her life should be about gowns and dancing, and securing a suitable marriage. Instead, when one of her family's housemaids goes missing, Lady Helen is drawn to the shadows of Regency London.
There, she finds William, the Earl of Carlston. He has noticed the disappearance, too, and is one of the few who can stop the perpetrators: a cabal of powerful demons that has infiltrated every level of society. But Lady Helen's curiosity is the last thing Carlston wants—especially when he sees the searching intelligence behind her fluttering fan. Should Helen trust a man whose reputation is almost as black as his lingering eyes? And will her headstrong sense of justice lead them both into a death trap?
The Dark Days Club is out January
21st, pre-order your copy....here!
Add it to your TBR....here!
The Siren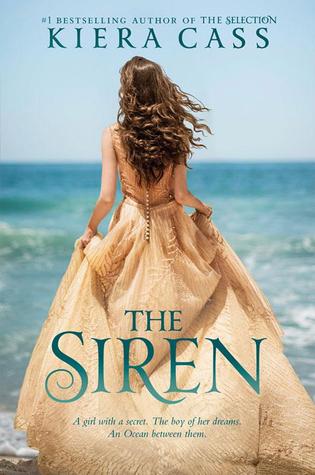 A girl with a secret.
The boy of her dreams.
An Ocean between them.
Years ago, Kahlen was rescued from drowning by the Ocean. To repay her debt, she has served as a Siren ever since, using her voice to lure countless strangers to their deaths. Though a single word from Kahlen can kill, she can't resist spending her days on land, watching ordinary people and longing for the day when she will be able to speak and laugh and live freely among them again.
Kahlen is resigned to finishing her sentence in solitude...until she meets Akinli. Handsome, caring, and kind, Akinli is everything Kahlen ever dreamed of.
Falling in love with a human breaks the Ocean's rules. But for the first time in a lifetime of following the rules, Kahlen is determined to follow her heart.
The Siren is out January 28th, pre-order your copy...here!
Add it to your TBR....here!