Hey guys, how's everyone doing?
This week I've got one book that I'm intrigued by and not just because it has a pretty cover! It's just an interesting sounding story, and it's awakened my intrigue.
The second book is the first book in a new series by an author that I LOVE so of course it's right up at the top of my "Holy crap I need to read this like now" list.
Church Of Marvels
New York, 1895. It's late on a warm city night when Sylvan Threadgill, a young night soiler who cleans out the privies behind the tenement houses, pulls a terrible secret out from the filthy hollows: an abandoned newborn baby. An orphan himself, Sylvan was raised by a kindly Italian family and can't bring himself to leave the baby in the slop. He tucks her into his chest, resolving to find out where she belongs.
Odile Church is the girl-on-the-wheel, a second-fiddle act in a show that has long since lost its magic. Odile and her sister Belle were raised in the curtained halls of their mother's spectacular Coney Island sideshow: The Church of Marvels. Belle was always the star-the sword swallower-light, nimble, a true human marvel. But now the sideshow has burnt to the ground, their mother dead in the ashes, and Belle has escaped to the city.
Alphie wakes up groggy and confused in Blackwell's Lunatic Asylum. The last thing she remembers is a dark stain on the floor, her mother-in-law screaming. She had once walked the streets as an escort and a penny-Rembrandt, cleaning up men after their drunken brawls. Now she is married; a lady in a reputable home. She is sure that her imprisonment is a ruse by her husband's vile mother. But then a young woman is committed alongside her, and when she coughs up a pair of scissors from the depths of her agile throat, Alphie knows she harbors a dangerous secret that will alter the course of both of their lives...
On a single night, these strangers' lives will become irrevocably entwined, as secrets come to light and outsiders struggle for acceptance. From the Coney Island seashore to the tenement-studded streets of the Lower East Side, a spectacular sideshow to a desolate asylum, Leslie Parry makes turn-of-the-century New York feel alive, vivid, and magical in this luminous debut. In prose as magnetic and lucid as it is detailed, she offers a richly atmospheric vision of the past marked by astonishing feats of narrative that will leave you breathless.
Church Of Marvels is out June 4th, pre-order your
copy....here!
Add it to your TBR....here!
The Stars Never Rise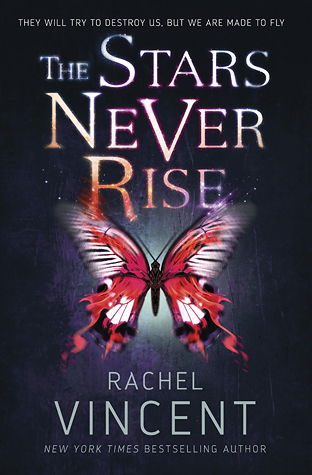 Sixteen-year-old Nina Kane should be worrying about her immortal soul, but she's too busy trying to actually survive. Her town's population has been decimated by soul-consuming demons, and souls are in short supply. Watching over her younger sister, Mellie, and scraping together food and money are all that matters. The two of them are a family. They gave up on their deadbeat mom a long time ago.

When Nina discovers that Mellie is keeping a secret that threatens their very existence, she'll do anything to protect her. Because in New Temperance, sins are prosecuted as crimes by the brutal Church and its army of black-robed exorcists. And Mellie's sin has put her in serious trouble.

To keep them both alive, Nina will need to trust Finn, a fugitive with deep green eyes who has already saved her life once and who might just be an exorcist. But what kind of exorcist wears a hoodie?

Wanted by the Church and hunted by dark forces, Nina knows she can't survive on her own. She needs Finn and his group of rogue friends just as much as they need her.
The Stars Never Rise is out June 18th, pre-order your copy...here!
Add it to your TBR...here!