Wednesday greetings guys!
This week I have two for you, we're getting in to the kind of territory where there's so many awesome books coming out, it's hard to narrow it down! So have two!
So these two I have chosen because they both sound unique and original and like a lot of fun, which is of course, right up my street!
So check em out and add them to your TBR's and buy them and yeah!
A School For Unusual Girls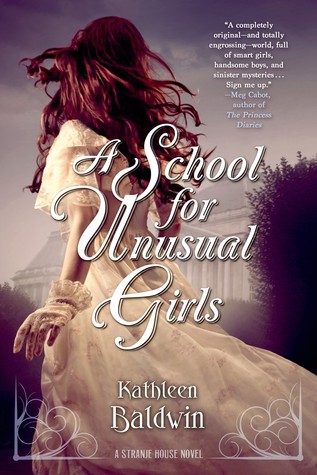 It's 1814. Napoleon is exiled on Elba. Europe is in shambles. Britain is at war on four fronts. And Stranje House, a School for Unusual Girls, has become one of Regency England's dark little secrets. The daughters of the beau monde who don't fit high society's constrictive mold are banished to Stranje House to be reformed into marriageable young ladies. Or so their parents think. In truth, Headmistress Emma Stranje, the original unusual girl, has plans for the young ladies—plans that entangle the girls in the dangerous world of spies, diplomacy, and war.
After accidentally setting her father's stables on fire while performing a scientific experiment, Miss Georgiana Fitzwilliam is sent to Stranje House. But Georgie has no intention of being turned into a simpering, pudding-headed, marriageable miss. She plans to escape as soon as possible—until she meets Lord Sebastian Wyatt. Thrust together in a desperate mission to invent a new invisible ink for the English war effort, Georgie and Sebastian must find a way to work together without losing their heads—or their hearts...
A School For Unusual Girls is out May 19th, pre-order your copy....here!
Add it to your TBR....here!
Illusionarium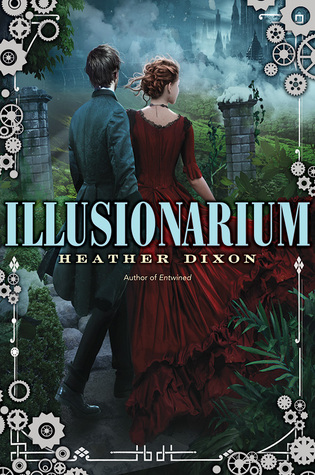 What if the world holds more dangers—and more wonders—than we have ever known? And what if there is more than one world? From Heather Dixon, author of the acclaimed
Entwined
, comes a brilliantly conceived adventure that sweeps us from the inner workings of our souls to the far reaches of our imaginations.
Jonathan is perfectly ordinary. But then—as every good adventure begins—the king swoops into port, and Jonathan and his father are enlisted to find the cure to a deadly plague. Jonathan discovers that he's a prodigy at working with a new chemical called fantillium, which creates shared hallucinations—or illusions. And just like that, Jonathan is knocked off his path.
Illusionarium is out May 19th, pre-order your copy...here!
Add it to your TBR...here!