This weeeekkk I have for youuuuuu (I don't know why I'm singing), two little reads that are promising to be fantastic!
One is another one of those ones I stumbled across when browsing, the other is the second in a series that I reviewed the first of and absolutely loved! I do have an ARC of this second installment to read, I am not entirely sure when I'll get round to it, the NetGalley ARCs are under the ones I've been sent from publishers but it should be soon!
Arcana
Amid the sumptuous backdrop of the London season in 1905, headstrong Katherine Sinclair must join the ranks of debutantes vying for suitors. Unfortunately for Katherine, she cannot imagine anything more loathsome—or dangerous. To help ease her entrance into society, Katherine's family has elicited the assistance of the Earl of Thornewood, a friend and London's most eligible bachelor, to be her constant companion at the endless fetes and balls. But upon her arrival in London, Katherine realizes there will be more to this season than just white gowns and husband hunting.
Through her late mother's enchanted diary, Katherine receives warning to keep hidden her otherworldly ability to perform arcana, a magic fueled by the power of the sun. Any misstep could mean ruin—and not just for her family name. The Order of the Eternal Sun is everywhere—hunting for those like her, able to feed on arcana with only a touch of the hand.
But society intrigue can be just as perilous as the Order. The machinations of the fashionable elite are a constant threat, and those who covet Katherine's arcana, seeking the power of her birthright, could be hiding behind the façade of every suitor—even the darkly handsome Earl of Thornewood.
With so much danger and suspicion, can she give her heart to the one who captivates her, or is he just another after her power?
Arcana is out November 20th, pre-order your copy here.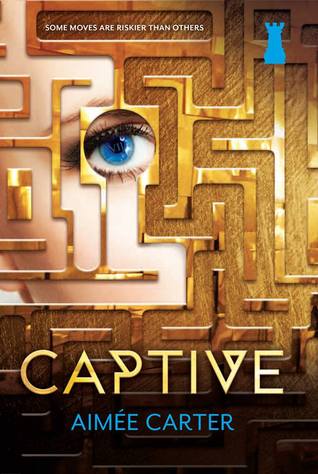 For the past two months, Kitty Doe's life has been a lie. Forced to impersonate the Prime Minister's niece, her frustration grows as her trust in her fake fiancé cracks, her real boyfriend is forbidden and the Blackcoats keep her in the dark more than ever.
But in the midst of discovering that her role in the Hart family may not be as coincidental as she thought, she's accused of treason and is forced to face her greatest fear: Elsewhere. A prison where no one can escape.
As one shocking revelation leads to the next, Kitty learns the hard way that she can trust no one, not even the people she thought were on her side. With her back against the wall, Kitty wants to believe she'll do whatever it takes to support the rebellion she believes in—but is she prepared to pay the ultimate price?
Captive is out November 25th, pre-order your copy here