Soooo this week, I'm really, really excited for the next in a series of mine that I've been reading for YEARS and I always go ages and then I'm like "oooh I wonder if there's a new one yet" and so yeah. Woo!
Then there's a new book by a favourite author of mine, I've read all her other series and so I'm excited to see what's in store with this one!
Finaaallyy I have got the second book in a series, by another favourite author of mine, which is looking to be an exciting one!
I should note now, that there's not many books out this month that have made my WFW, sooo there's gonna be a week with only one and a couple weeks with only two, and so far December is shaping up to be the same! I'll try and stretch them out but I do like doing them the week before they're released if possible!
Anyways on with things!
Reap The Wind
You'd think that being Chief Seer for the supernatural world would come with a few perks. But as Cassie Palmer has learned, being Pythia doesn't mean you don't have to do things the hard way. That's why she finds herself on a rescue mission skipping through time—even though she doesn't entirely understand her dimension-bending new power.
Rescuing her friend John Pritkin should have been an in and out kind of deal, but with the near-immortal mage's soul lost in time, Cassie has to hunt for it through the ages—with Pritkin's demon dad in tow. He's the only one who can reverse Pritkin's curse, but with the guardians of the time-line dead set on stopping anyone from mucking about, Cassie will have to figure out how to get her friend back without ruffling too many feathers—or causing a world-ending paradox or two...
Reap The Wind is out now! Buy your copy here.
A Thousand Pieces Of You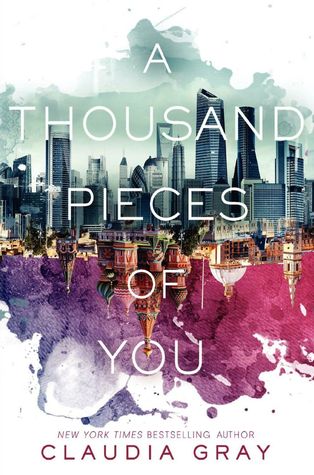 Marguerite Caine's physicist parents are known for their radical scientific achievements. Their most astonishing invention: the Firebird, which allows users to jump into parallel universes, some vastly altered from our own. But when Marguerite's father is murdered, the killer—her parent's handsome and enigmatic assistant Paul—escapes into another dimension before the law can touch him.
Marguerite can't let the man who destroyed her family go free, and she races after Paul through different universes, where their lives entangle in increasingly familiar ways. With each encounter she begins to question Paul's guilt—and her own heart. Soon she discovers the truth behind her father's death is more sinister than she ever could have imagined.
A Thousand Pieces of You explores a reality where we witness the countless other lives we might lead in an amazingly intricate multiverse, and ask whether, amid infinite possibilities, one love can endure.
A Thousand Pieces Of You is out now! Buy your copy here
Waterfall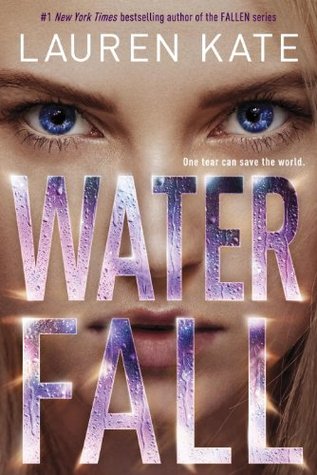 Eureka's tears have flooded the earth, and now Atlantis is rising, bringing with it its evil king, Atlas. Eureka is the only one who can stop him, but first she must learn how to fight. She travels across the ocean with Cat, her family, and Ander, the gorgeous and mysterious Seedbearer who promises to help her find Solon, an enigmatic lost Seedbearer who knows how to defeat Atlas.
Once on land, Eureka is taunted by gossipwitches, a group of displaced Atlantean sorceresses, and ambushed by locals struggling to survive amid the destruction her tears have wrought. And she feels no closer to facing Atlas or saving the world when Solon lets slip that love is Ander's weakness, and that any affection he feels toward her makes him age faster.
Trying to make sense of the dark world her sorrow has created, Eureka receives startling insight from an enchanted pond. Her bewildering reflection reveals a soul-crushing secret: if she's strong enough, Eureka can draw on this knowledge to defeat Atlas—unless her broken heart is just what he needs to fuel his rising kingdom...
In Waterfall, Eureka has the chance to save the world. But she'll have to give up everything—even love.
Waterfall is out November 6th, pre-order your copy here.