Wednesdaaaaayyy!
I've got some gems for you here today!
First up is the third book in a series by one of my favourite authors EVER. They're always action packed, with adorable romance, and brilliantly original. I can't wait to pick up the third book! Which reminds me...I still need to re-buy the first book with the new covers..yes I'm that person! Everything must match!
Second is a standalone book from another favourite author of mine and it sounds bloody brilliant! With you know, everything I love in a book!
Shaken
In a tall, narrow brownstone, in Brooklyn, New York, there is a girl with a secret. That girl is Rose Knight. She needs to raise millions of dollars to save her father's life. The arrogant and suave Damien Castle is good at uncovering secrets. He's even better at catching criminals. When he meets Rose he knows something is amiss but he can't help but get distracted. It isn't her terrible dress sense that confuses him, or even her obsession with Egyptology. It's the fact that he has never felt this way about a girl before.
But when duty and love are both on the line, which one will Damien choose?
Shaken is out April 7th, pre-order your copy...here!
Add it to your TBR....here!
Tell The Wind And Fire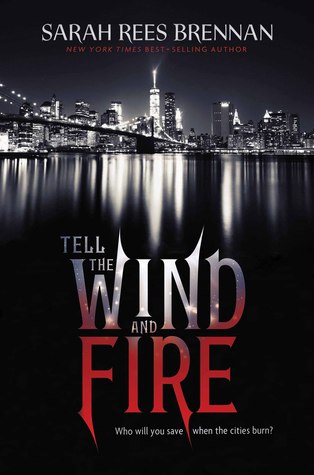 In a city divided between opulent luxury in the Light and fierce privations in the Dark, a determined young woman survives by guarding her secrets.
Lucie Manette was born in the Dark half of the city, but careful manipulations won her a home in the Light, celebrity status, and a rich, loving boyfriend. Now she just wants to keep her head down, but her boyfriend has a dark secret of his own—one involving an apparent stranger who is destitute and despised. Lucie alone knows the young men's deadly connection, and even as the knowledge leads her to make a grave mistake, she can trust no one with the truth.
Blood and secrets alike spill out when revolution erupts. With both halves of the city burning, and mercy nowhere to be found, can Lucie save either boy—or herself?
Tell The Wind And Fire is out April 5th, pre-order your copy...here!
Add it to your TBR...here!