Happy Wednesday guys!
This week I've got two rather interesting reads!
First up is a new book from an author who's debut last year completely wowed me! So I'm exciting to see what she does in this new book, I have high
hopes because the first book was completely brilliant!
Second is what I think is the
third and final book in a trilogy by one of my favourite authors, I actually need to read books one and two...they are on my TBR.
The Amber Shadows
Bletchley Park typist Honey Deschamps spends her days at a type-x machine in Hut 6, transcribing the decrypted signals from the German Army, doing her bit to help the British war effort.
Halfway across the world Hitler's armies are marching into Leningrad, leaving a trail of destruction and pillaging the country's most treasured artworks, including the famous Amber Room - the eighth wonder of the world.
As reports begin filtering through about the stolen amber loot, Honey receives a package, addressed to her, carried by a man she has never seen before. He claims his name is Felix Plaidstow and that he works in Hut 3. The package is postmarked from Russia, branded with two censors' stamps. Inside is a small flat piece of amber, and it is just the first of several parcels.
Caught between fearing the packages are a trap set by the authorities to test her loyalty or a desperate cry for help, Honey turns to the handsome enigmatic Felix Plaidstow. But then her brother is found beaten to death in nearby woods and suddenly danger is all around…
The Amber Shadows is out April 7th, pre-order your copy...here!
Add it to your TBR....here!
Bright Blaze of Magic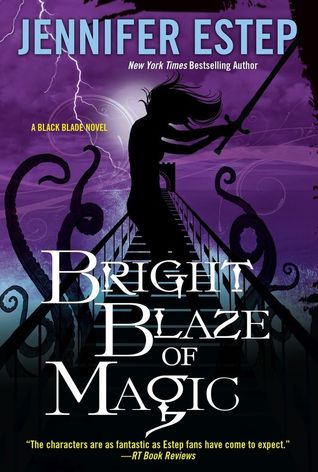 Bad Things Always Come In Threes…
As a thief, I'm good at three things: hiding in the shadows, getting in and out unseen, and uncovering secrets. I put these skills to work for the Sinclair Family, one of the magical mobs that run the tourist town of Cloudburst Falls.
Everyone knows Victor Draconi wants to take over all the other Families--and kill every last Sinclair. What they don't know is that I'm on to him, and no way will I let the man who murdered my mom get away with hurting all the other people I care about. Especially when I've got places to break into, stuff to steal, and Devon Sinclair fighting right by my side…
Bright Blaze of Magic is out April 26th, pre-order your copy....here!
Add it to your TBR....here!