Hey guys!
Welcome to another WFW! This week I have more exciting reads to share with you guys!
First up I've got a new book, the first in a new series actually, from an author I love, and it sounds completely brilliant! I'm sure you'll all agree!
Second is a novella bind up I think we've all been waiting for eagerly! I can't wait to get my hands on it and learn more about Farley in particular, it was one of my wishes after reading Red Queen!
The Veil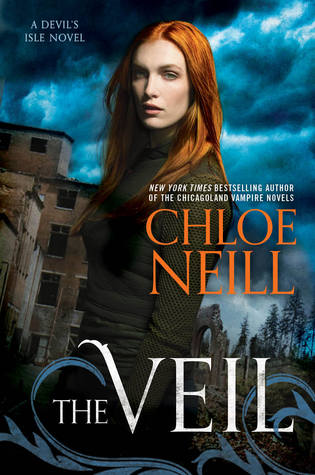 Seven years ago, the Veil that separates humanity from what lies beyond was torn apart, and New Orleans was engulfed in a supernatural war. Now, those with paranormal powers have been confined in a walled community that humans call the District. Those who live there call it Devil's Isle.
Claire Connolly is a good girl with a dangerous secret: she's a Sensitive, a human endowed with magic that seeped through the Veil. Claire knows that revealing her skills would mean being confined to Devil's Isle. Unfortunately, hiding her power has left her untrained and unfocused.
Liam Quinn knows from experience that magic makes monsters of the weak, and he has no time for a Sensitive with no control of her own strength. But when he sees Claire using her powers to save a human under attack—in full view of the French Quarter—Liam decides to bring her to Devil's Isle and the teacher she needs, even though getting her out of his way isn't the same as keeping her out of his head.
But when the Veil threatens to shatter completely, Claire and Liam must work together to stop it, or else New Orleans will burn…
The Veil is out April 14th, pre-order your copy...here!
Add it to your TBR....here!
Cruel Crown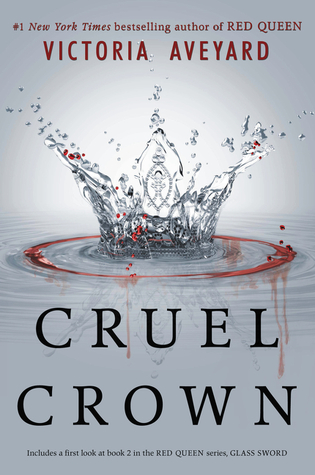 Two women on either side of the Silver and Red divide tell the stories no one else knows.

Discover the truth of Norta's bloody past in these two revealing prequels to #1 New York Times bestseller Red Queen.
Queen Song
Queen Coriane, first wife of King Tiberias, keeps a secret diary—how else can she ensure that no one at the palace will use her thoughts against her? Coriane recounts her heady courtship with the crown prince, the birth of a new prince, Cal, and the potentially deadly challenges that lay ahead for her in royal life.
Steel Scars
Diana Farley was raised to be strong, but being tasked with planting the seeds of rebellion in Norta is a tougher job than expected. As she travels the land recruiting black market traders, smugglers, and extremists for her first attempt at an attack on the capital, she stumbles upon a connection that may prove to be the key to the entire operation—Mare Barrow.
Cruel Crown is out April 21st, pre-order your copy....here!
Add it to your TBR....here!