Hey guys and welcome to another Wishing For Wednesday!
This week I've got two exciting titles by two of my favourite authors!
First up is the second book in a spin off series by Jennifer Armentrout one of my all time favourite authors, I have every single book she's ever written because she's awesome! I've been eagerly awaiting the release of this book! I'm giving you guys what I think is the US cover, because what I THINK is the UK cover...isn't an actual cover yet! I'm really hoping faces from the past mean two characters whose names begin with A.
Second is a new book, a first in series I believe, from another of my favourite authors! I'm excited to delve in to a new book from her, it's been a while! Although I am behind on her books! It's got Rapunzel vibes, but I've not seen it said anywhere that it is a retelling! It sounds amazing though, not going to lie!
The Power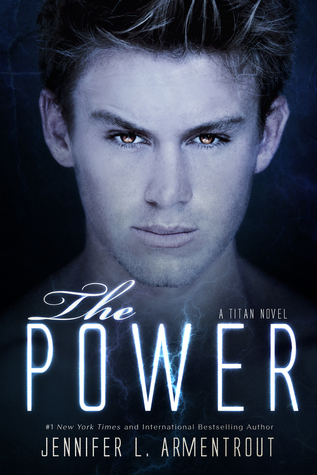 With any great change, there is always strife, and the Covenant University has become the frontline between pure-bloods who want the Breed Order reinstated and the half-bloods who want the right to control their own destinies.
Fate has other plans.

The violence is escalating and war between the races seems inevitable, and it couldn't come at a worse time. Hyperion may be out of commission, but Josie and Seth know they have only earned a reprieve. Seth must get Josie fully prepared, which means controlling her newfound abilities, and they need to find the other demigods before the Titans do.
But the gods are sensing a greater threat.

Only one thing is more dangerous than a bunch of starved Titans, and that's an out-of-control Apollyon. The aether in Josie is drawing Seth in deeper, and when lust mixes with love and gives way to power, he knows being close to her is not only dangerous to her, but to everyone around them, but letting her go requires a level of selflessness that just isn't Seth's style.

The paths taken in the past are becoming the roads of the future.

Just as chaos breaks out, familiar faces from the past return, complicating the already strained bond between Josie and Seth, and when the danger from the Titans erupts with devastating consequences, the dark allure of power calls to Seth again, but this time Josie might not be able to pull him back.

And when the struggle between power and love becomes the deadliest battleground, there may be no salvation.
The Power is out February 25th, pre-order your copy.....here!
Add it to your TBR.....here!
Reign Of Shadows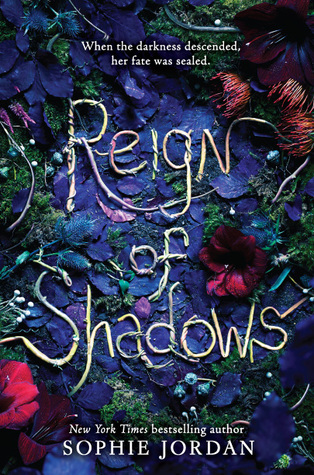 Seventeen years ago, an eclipse cloaked the kingdom of Relhok in perpetual darkness. In the chaos, an evil chancellor murdered the king and queen and seized their throne. Luna, Relhok's lost princess, has been hiding in a tower ever since. Luna's survival depends on the world believing she is dead.
But that doesn't stop Luna from wanting more. When she meets Fowler, a mysterious archer braving the woods outside her tower, Luna is drawn to him despite the risk. When the tower is attacked, Luna and Fowler escape together. But this world of darkness is more treacherous than Luna ever realized.
With every threat stacked against them, Luna and Fowler find solace in each other. But with secrets still unspoken between them, falling in love might be their most dangerous journey yet.
Reign Of Shadows is out March 1st, pre-order your copy....here!
Add it to your TBR.....here!