Hey guys!
I'm back with another post telling you guys all about two more books I'm super excited for in the coming months!
This time I've got a novella bind up featuring you know...novellas! From one of my favourite series ever! I'm so eager for this to be released because I got behind on the novellas and now I'm waiting for the bind up to be released so I can sit and indulge! Because why not!
The other book I've got for you guys is an exciting new read from another author that I'm loving! To quote the author directly, it's "the first in a series of standalone companion novels, each an epic fantasy fairy tale retelling set in adjoining kingdoms"...how freaking awesome?!
Almost Midnight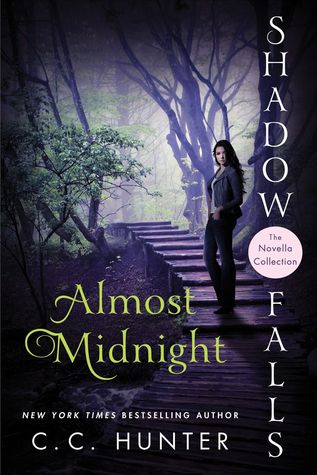 Nestled deep in the woods, Shadow Falls is a secret camp where teens with supernatural powers learn to harness their abilities and live in the normal world.
Independent and strong-willed Della Tsang did not believe in vampires...until she became one. Chase Tallman is the newest member of Shadow Falls, but what made him into the sexy, mysterious vampire he is today? And what led him to Della Tsang? And for Miranda Kane, magic has always been something she's struggled with, but when an opportunity to test her powers takes her to Paris, she'll have to prove that she's a witch to be reckoned with and belongs at Shadow Falls.
Features:
Turned At Dark
Saved At Sunrise
Unbreakable
Spellbinder
AND (rumour has it) a brand new novella from a different character!
Almost Midnight is out March 1st, pre-order your copy....here!
Add it to your TBR....here!
The Shadow Queen
Lorelai Diederich, crown princess and fugitive at large, has one mission: kill the wicked queen who took both the Ravenspire throne and the life of her father. To do that, Lorelai needs to use the one weapon she and Queen Irina have in common—magic. She'll have to be stronger, faster, and more powerful than Irina, the most dangerous sorceress Ravenspire has ever seen.

In the neighboring kingdom of Eldr, when Prince Kol's father and older brother are killed by an invading army of magic-wielding ogres, the second-born prince is suddenly given the responsibility of saving his kingdom. To do that, Kol needs magic—and the only way to get it is to make a deal with the queen of Ravenspire, promise to become her personal huntsman…and bring her Lorelai's heart.

But Lorelai is nothing like Kol expected—beautiful, fierce, and unstoppable—and despite dark magic, Lorelai is drawn in by the passionate and troubled king. Fighting to stay one step ahead of the dragon huntsman—who she likes far more than she should—Lorelai does everything in her power to ruin the wicked queen. But Irina isn't going down without a fight, and her final move may cost the princess the one thing she still has left to lose.
The Shadow Queen is out March 3rd, pre-order your copy....here!
Add it to your TBR....here!