This week my lovelies, I have for you a couple of February books early! I'm very excited for one because I love the author, and I may be 21 but that doesn't mean I haven't read her entire other series, because they are full of awesome, and I'm fully anticipating the start of this new series being absolutely fabulous! If you'e in the US then this should have been out yesterday! The other is another "I spotted this and only know the synopsis, no other information, but it looks good so check it ouuutt".
Beastkeeper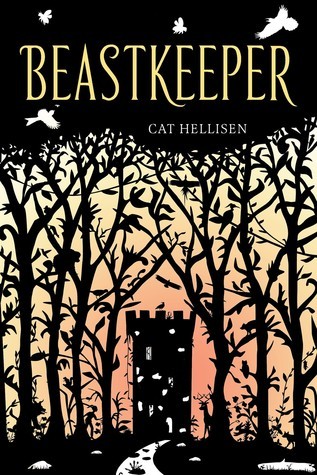 Sarah has always been on the move. Her mother hates the cold, so every few months her parents pack their bags and drag her off after the sun. She's grown up lonely and longing for magic. She doesn't know that it's magic her parents are running from.

When Sarah's mother walks out on their family, all the strange old magic they have tried to hide from comes rising into their mundane world. Her father begins to change into something wild and beastly, but before his transformation is complete, he takes Sarah to her grandparents—people she has never met, didn't even know were still alive.

Deep in the forest, in a crumbling ruin of a castle, Sarah begins to untangle the layers of curses affecting her family bloodlines, until she discovers that the curse has carried over to her, too. The day she falls in love for the first time, Sarah will transform into a beast . . . unless she can figure out a way to break the curse forever.
Beastkeeper is out February 3rd, pre-order your copy here.
Add it to your GoodReads here.
All Fall Down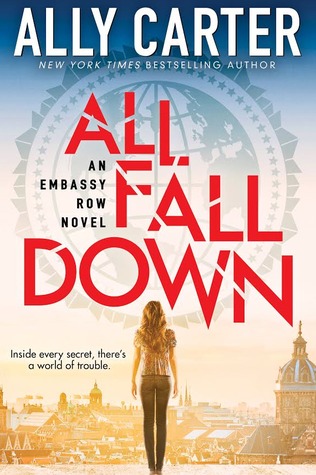 This exciting new series from NEW YORK TIMES bestselling author Ally Carter focuses on Grace, who can best be described as a daredevil, an Army brat, and a rebel. She is also the only granddaughter of perhaps the most powerful ambassador in the world, and Grace has spent every summer of her childhood running across the roofs of Embassy Row.
Now, at age sixteen, she's come back to stay -- in order to solve the mystery of her mother's death. In the process, she uncovers an international conspiracy of unsettling proportions, and must choose her friends and watch her foes carefully if she and the world are to be saved.
All Fall Down is out February 5th, pre-order your copy here.
Add it to your GoodReads here.