Hey guys!
Happy Wednesday! I've had an anxiety/worry ridden few days but it's all good now, I'm happy to report! For this weeks WFW I've got two exciting reads for you!
The first one sounds like it's going to be a bit of fun, and an entertaining read!
The second is the next installment in a series that I thought was a trilogy, but it seems there's a fourth book, and will no doubt bring pain and feels, so the pairing of these two books together is ideal! You can read the first after you've read the second when you need a book to help you through it!
Unconventional
Lexi Angelo is a Convention Kid - she's got a clipboard and a walkie talkie to prove it.

Aidan Green is a messy-haired, annoyingly arrogant author and he's disrupting her perfect planning.

In a flurry of awkward encounters, lost schedules and late-night conversations, Lexi discovers that some things can't be planned... Things like falling in love.
Unconventional is out February 1st, pre-order your copy...here!
Add it to your TBR....here!
King's Cage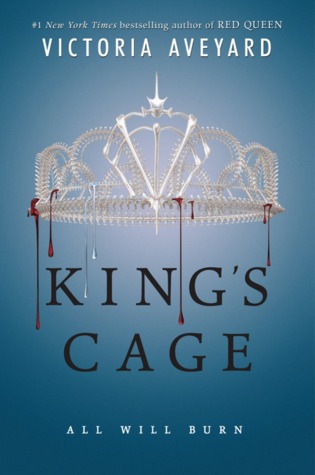 Mare Barrow is a prisoner, powerless without her lightning, tormented by her lethal mistakes. She lives at the mercy of a boy she once loved, a boy made of lies and betrayal. Now a king, Maven Calore continues weaving his dead mother's web in an attempt to maintain control over his country—and his prisoner.
As Mare bears the weight of Silent Stone in the palace, her once-ragtag band of newbloods and Reds continue organizing, training, and expanding. They prepare for war, no longer able to linger in the shadows. And Cal, the exiled prince with his own claim on Mare's heart, will stop at nothing to bring her back.
When blood turns on blood, and ability on ability, there may be no one left to put out the fire—leaving Norta as Mare knows it to burn all the way down.
King's Cage is out February 9th, pre-order your copy...here!
Add it to your TBR...here!