Hey guys!
It's time for another TBR Bites post! I didn't really have a particular theme in mind for these, I just liked the green and gold together...I mean...maybe summer? Books on my TBR that look like Summer? I don't know, just roll with it!
Right so this week I've got another three books, they're all hardcovers....really pretty hardcovers! Plus they're all books I've seen people raving about and you'll probably all shout at me to read them immediately! They are also all YA!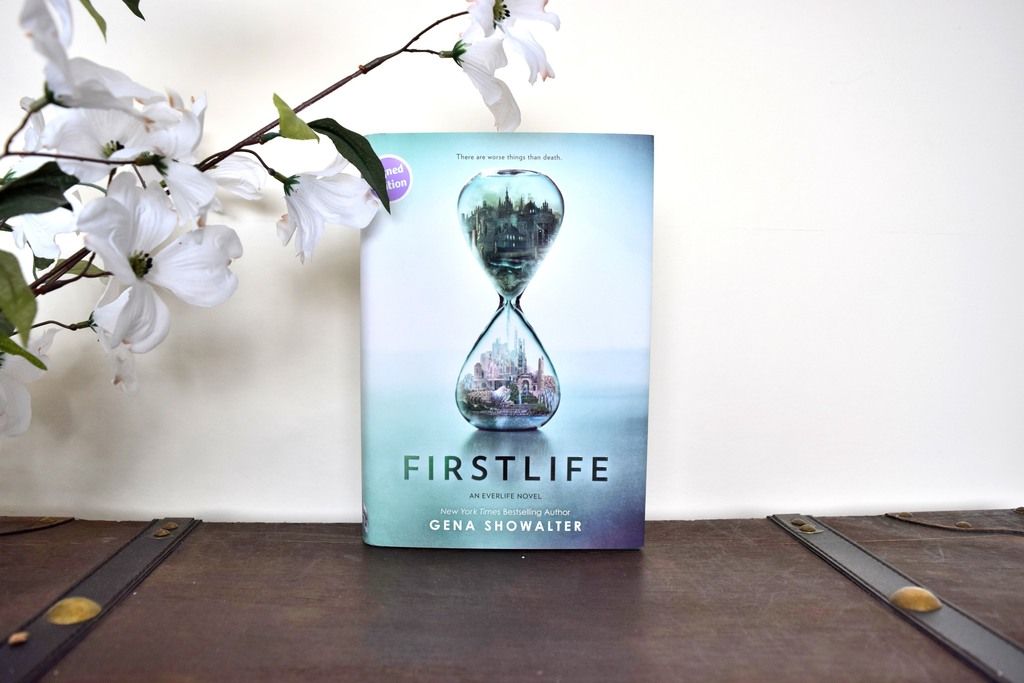 First we have the brand new book from Gena Showalter, and it's signed, which makes me happy because I don't think Gena has ever been over here for a signing!? Anywaaaaay, I loved her Alice in Zombieland series and there was an excerpt of this in the back of the last one and it got me totally pumped up for it! I believe this is the first in a series and not a standalone but I'm not 100% sure!
Tenley "Ten" Lockwood is an average seventeen year old girl who has spent the past thirteen months locked inside the Prynne Asylum. The reason? Not her obsession with numbers, but her refusal to let her parents choose where she'll live after she dies. There is an eternal truth most of the world has come to accept: Firstlife is merely a dress rehearsal, and real life begins after death. In the Everlife, two realms are in power: Troika and Myriad, longtime enemies and deadly rivals. Both will do anything to recruit Ten, including sending their top Laborers to lure her to their side. Soon, Ten finds herself on the run, caught in a wild tug of war between the two realms who will do anything to win the right to her soul. Who can she trust? And what if the realm she's drawn to isn't where the boy she's falling for lives? She just has to stay alive long enough to make a decision.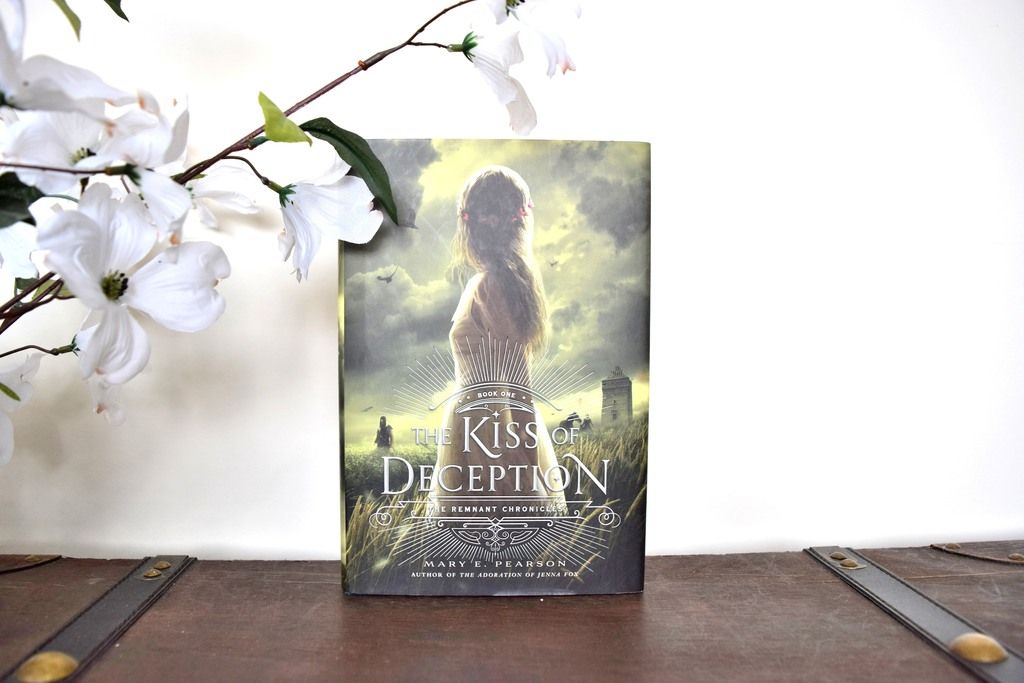 I actually got this because I remember seeing the book on a list of Top Ten Beautiful Endpapers or something similar, and I was like OOOHHHHH. Then I looked it up and read it and was like NEEEEDDD. I actually have the second one as well, but it's still in the US right now, so I'm holding off reading this because ya know...the third one is out soon and I need the second one to be sent to me so I figure I'll wait and read them all at once!
In a society steeped in tradition, Princess Lia's life follows a preordained course. As First Daughter, she is expected to have the revered gift of sight but she doesn't and she knows her parents are perpetrating a sham when they arrange her marriage to secure an alliance with a neighbouring Kingdom, to a prince she has never met. On the morning of her wedding, Lia flees to a distant village. She settles in to a new life, hopeful when mysterious and handsome strangers arrive and unaware that one is the jilted prince and the other an assassin sent to kill her. Deception abounds, and Lia finds herself on the brink of unlocking perilous secrets even as she finds herself falling in love.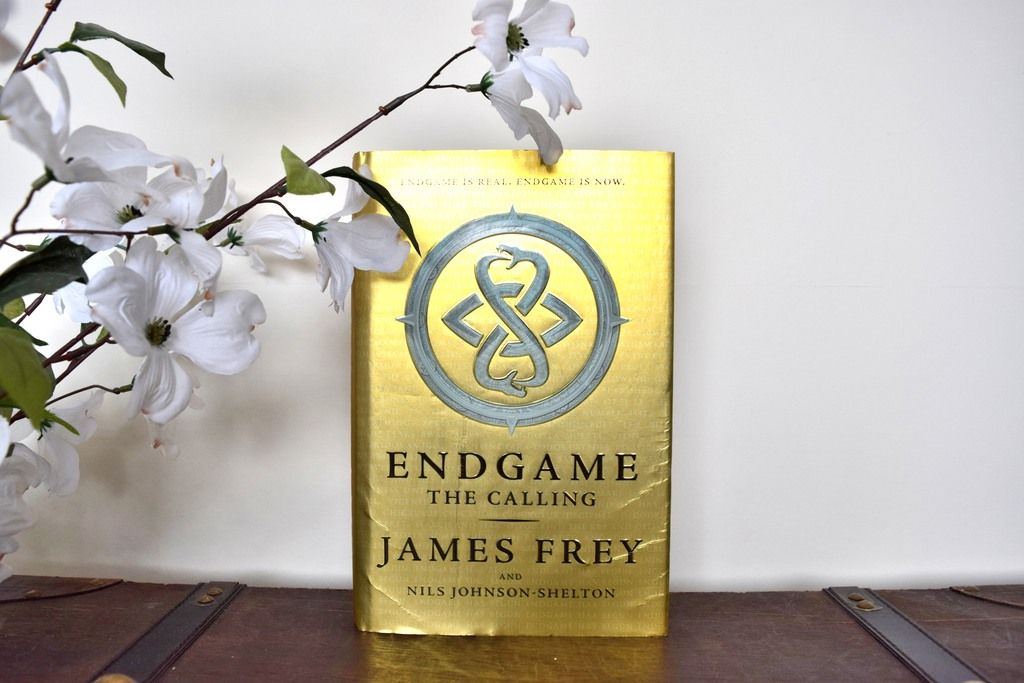 Yes. The state of the cover hurts me too, but it arrived like that when I bought it from Amazon. Shocking for a new book, I know, but there you go. I saw so many people raving about this that it piqued my curiosity, and then it went really cheap on Amazon and I figured I'd go for it anyway. I really need to get to this one soon because the second book is out and everything!
The end of the world is coming. Play now. Or we all lose. After centuries waiting in secret, twelve unbroken bloodlines, armed with hidden knowledge and lethal training, are called to take humanity's fate in to their hands. Omaha, Nebraska: Sarah stands at her graduation ceremony - perfect SATs, a star athlete, her life ahead of her. Then a meteor wipes out half her school. But Sarah is not hurt and not surprised. Because she is the Player of the 233rd line - the Cahokian. And she knows what this means. Endgame is here. Juliaca, Puno, Peru: Jago walks the streets after the meteor hits. There's looting and violence but he's not scared. He is the Player of the 21st line - the Olmec. And he's ready. Endgame is here. China, Australia, Turkey...Twelve meteors fall. Cities and people burn. The news is full of the end of the world. But Sarah, Jago and ten others are already plotting and planning for the fight. They are the Players and Endgame is here. All but one of them will fail. But that one will save the world. We hope...Written into this book is a puzzle. Solve the puzzle, and you will find the key to open a case of gold. Read the Books. Find the Clues. Solve the Puzzle. Who will Win?