Helloooo!
This week I've got two books for you instead of one!
The first book is one that I'm really excited about, forget the retellings of all the standard fairy tales, beauty and the beast, cinderella and so on, this one is a retelling of Red Riding Hood, and I've not come across one before, and it sounds awesome! Like so awesome, there's magic and princes and yeah. Awesome.
The second book I've got for you is full of demons, orcs, mages and general coolness, it sounds different, it sounds interesting, and it sounds fascinating. It's the first in what's promising to be a fantastic and popular trilogy, and you should all take note of it!
Crimson Bound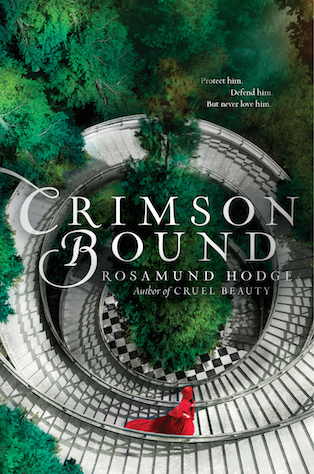 When Rachelle was fifteen she was good—apprenticed to her aunt and in training to protect her village from dark magic. But she was also reckless— straying from the forest path in search of a way to free her world from the threat of eternal darkness. After an illicit meeting goes dreadfully wrong, Rachelle is forced to make a terrible choice that binds her to the very evil she had hoped to defeat.
Three years later, Rachelle has given her life to serving the realm, fighting deadly creatures in an effort to atone. When the king orders her to guard his son Armand—the man she hates most—Rachelle forces Armand to help her find the legendary sword that might save their world. As the two become unexpected allies, they uncover far-reaching conspiracies, hidden magic, and a love that may be their undoing. In a palace built on unbelievable wealth and dangerous secrets, can Rachelle discover the truth and stop the fall of endless night?
Inspired by the classic fairy tale Little Red Riding Hood, Crimson Bound is an exhilarating tale of darkness, love, and redemption.
Crimson Bound is out May 5th, pre-order your copy....here!
Add it to your TBR...here!
The Novice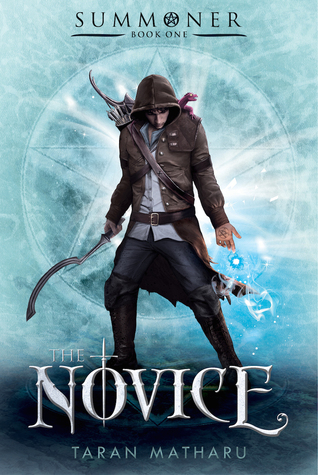 When blacksmith apprentice Fletcher discovers that he has the ability to summon demons from another world, he travels to Adept Military Academy. There the gifted are trained in the art of summoning. Fletcher is put through grueling training as a battlemage to fight in the Hominum Empire's war against orcs. He must tread carefully while training alongside children of powerful nobles. The power hungry, those seeking alliances, and the fear of betrayal surround him. Fletcher finds himself caught in the middle of powerful forces, with only his demon Ignatius for help.
As the pieces on the board maneuver for supremacy, Fletcher must decide where his loyalties lie. The fate of an empire is in his hands. The Novice is the first in a trilogy about Fletcher, his demon Ignatius, and the war against the Orcs.
The Novice is out May 5th, pre-order your copy....here!
Add it to your TBR....here!