This week I'm bringing you one of my most anticipated books this month, and the end of one of my favourite "re-read it multiple times" trilogies, as well as a couple that have piqued my interest!
Salt and Storm
A sweeping historical romance about a witch who foresees her own murder--and the one boy who can help change her future.
Sixteen-year-old Avery Roe wants only to take her rightful place as the witch of Prince Island, making the charms that keep the island's whalers safe at sea, but her mother has forced her into a magic-free world of proper manners and respectability. When Avery dreams she's to be murdered, she knows time is running out to unlock her magic and save herself.
Avery finds an unexpected ally in a tattooed harpoon boy named Tane--a sailor with magic of his own, who moves Avery in ways she never expected. Becoming a witch might stop her murder and save her island from ruin, but Avery discovers her magic requires a sacrifice she never prepared for.
Salt and Storm is out September 23rd, pre-order your copy here.
The Queen of Zombie Hearts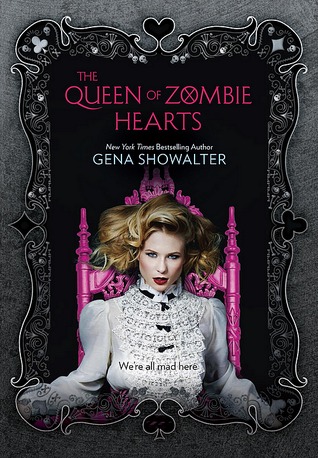 I have a plan.
We'll either destroy them for good, or they'll destroy us.
Either way, only one of us is walking away.
Alice 'Ali' Bell thinks the worst is behind her. She's ready to take the next step with boyfriend Cole Holland, the leader of the zombie slayers; until Anima Industries, the agency controlling the zombies, launches a sneak attack, killing four of her friends. It's then she realizes that humans can be more dangerous than monsters; and the worst has only begun.
As the surviving slayers prepare for war, Ali discovers she, too, can control the zombies and she isn't the girl she thought she was. She's connected to the woman responsible for killing and turning Cole's mother. How can their relationship endure? As secrets come to light, and more slayers are taken or killed, Ali will fight harder than ever to bring down Anima even sacrificing her own life for those she loves.
The Queen of Zombie Hearts is out September 30th, pre-order your copy here.
Winterspell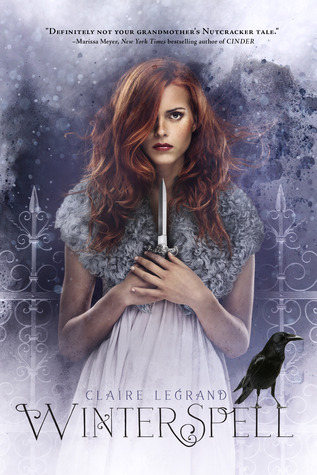 The clock chimes midnight, a curse breaks, and a girl meets a prince . . . but what follows is not all sweetness and sugarplums.
New York City, 1899. Clara Stole, the mayor's ever-proper daughter, leads a double life. Since her mother's murder, she has secretly trained in self-defense with the mysterious Drosselmeyer.
Then, on Christmas Eve, disaster strikes.
Her home is destroyed, her father abducted--by beings distinctly
not
human. To find him, Clara journeys to the war-ravaged land of Cane. Her only companion is the dethroned prince Nicholas, bound by a wicked curse. If they're to survive, Clara has no choice but to trust him, but his haunted eyes burn with secrets--and a
need
she can't define. With the dangerous, seductive faery queen Anise hunting them, Clara soon realizes she won't leave Cane unscathed--if she leaves at all.
Inspired by
The Nutcracker
,
Winterspell
is a dark, timeless fairy tale about love and war, longing and loneliness, and a girl who must learn to live without fear.
Winterspell is out September 30th, pre-order your copy here.