It's Wishing For Wednesday time again guys!
This week I have a mixed bag to show you guys! A bit of YA, a bit of horror.....
So first up iiisss....
The Jewel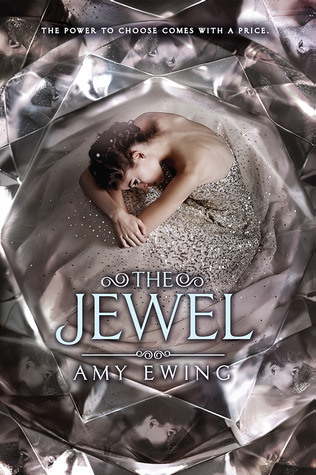 The Jewel means wealth. The Jewel means beauty. The Jewel means royalty. But for girls like Violet, the Jewel means servitude. Not just any kind of servitude. Violet, born and raised in the Marsh, has been trained as a surrogate for the royalty—because in the Jewel the only thing more important than opulence is offspring.
Purchased at the surrogacy auction by the Duchess of the Lake and greeted with a slap to the face, Violet (now known only as #197) quickly learns of the brutal truths that lie beneath the Jewel's glittering facade: the cruelty, backstabbing, and hidden violence that have become the royal way of life.
Violet must accept the ugly realities of her existence... and try to stay alive. But then a forbidden romance erupts between Violet and a handsome gentleman hired as a companion to the Duchess's petulant niece. Though his presence makes life in the Jewel a bit brighter, the consequences of their illicit relationship will cost them both more than they bargained for.
The Jewel is out now, buy your copy here.
Maplecroft
Lizzie Borden took an axe and gave her mother forty whacks; and when she saw what she had done, she gave her father forty-one....
The people of Fall River, Massachusetts, fear me. Perhaps rightfully so. I remain a suspect in the brutal deaths of my father and his second wife despite the verdict of innocence at my trial. With our inheritance, my sister, Emma, and I have taken up residence in Maplecroft, a mansion near the sea and far from gossip and scrutiny.
But it is not far enough from the affliction that possessed my parents. Their characters, their very
souls
, were consumed from within by something that left malevolent entities in their place. It originates from the ocean's depths, plaguing the populace with tides of nightmares and madness.
This evil cannot hide from me. No matter what guise it assumes, I will be waiting for it. With an axe.
Maplecroft is out now, buy your copy here.
Into The Fire
Seventeen-year-old Cara Tillman's life is a perfectly normal one until Logan Schmidt moves to Ashlan Falls. Cara is inexplicably drawn to him, but she's not exactly complaining. Logan's like no boy she's ever met, and he brings out a side of Cara that she isn't used to. As the two get closer, everything is nearly perfect, and Cara looks forward to the future.
But Cara isn't a normal girl. She's a member of a small group of people descended from the mythical phoenix bird, and her time is running out. Rebirth is nearing, which means she'll forget her life up to this point—she'll forget Logan and everything they mean to one another.. But that may be the least of Cara's problems.
A phoenix hunter is on the loose, and he's determined to put an end to the lives of people like Cara and her family, once and for all.
Into The Fire is out September 9th, pre-order your copy here.