Hey guys!
I thought I'd hit you guys with another TBR Bites seeing as I haven't got any reviews right now!
I went with Fantasy as the theme this time round, feel free to let me know which genre you'd like to see a couple of next time!
Love my shooting location....hate the uneven ground that makes all the photos look wonky!
Anyway, I've got three fantasy books for you guys, one that I think is fairly unknown and two that you're all going to be shocked I haven't read yet and probably shout at me!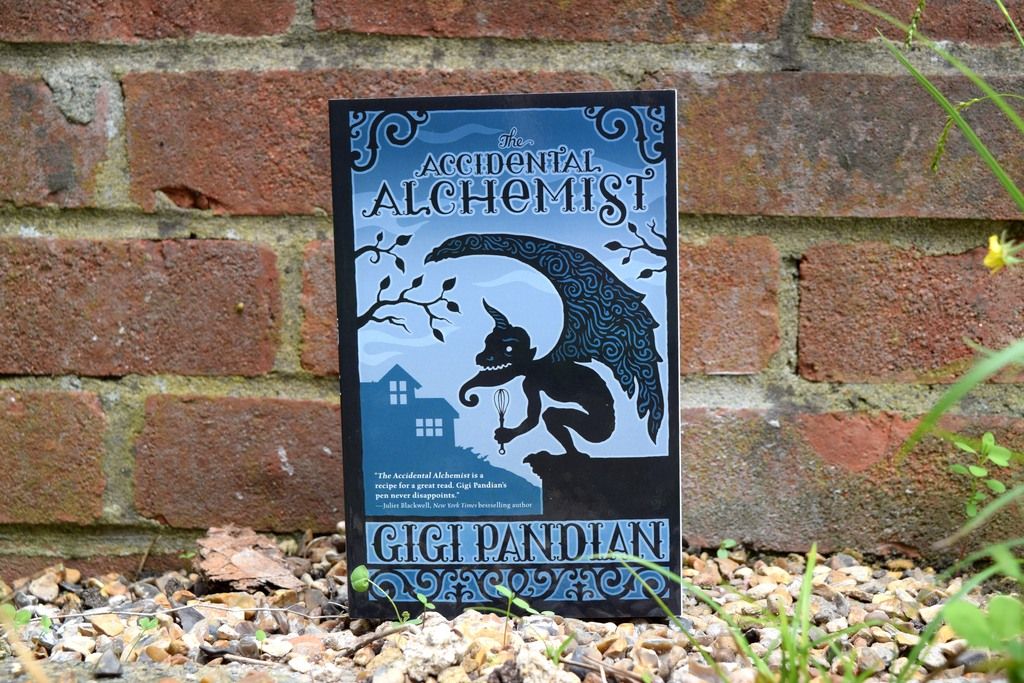 Yep, I don't think many people have read this? I've never come across anyone who has, if you have give me a shout and tell me how awesome it is! I think I stumbled across this on GoodReads and it sounded totally awesome so I ended up getting it and it's been sitting on my TBR, along with everything else, ever since! I'm actually really eager to get to this one, especially as the second book came out recently I think! But then....story of every book on my TBR isn't it?
When Zoe Faust--herbalist, alchemist, and recent transplant to Portland, Oregon--begins unpacking her bags, she can't help but notice she's picked up a stow away: a living, breathing, three-and-half-foot gargoyle. Dorian Robert-Houdin is no simple automaton, nor is he a homunculus; in fact, he needs Zoe's help to decipher a centuries-old text that explains exactly what he is. Zoe, who's trying to put her alchemical life behind her, isn't so sure she can help. But after a murder victim is discovered on her front porch, Zoe realized she's tangled up in ancient intrigue that can't be ignored.
Okay so let the shouting begin! I know everyone raves about this authors books, she's like a staple in fantasy right? I was really intrigued by her latest series and I was going to pick it up but I figured i'd better read whichever series actually came first and my friend reliably informed me that this is where I need to start! *sigh* I do love fantasy....
This year, like every other, the magicians of Imardin gather to purge the city of undesirables. Cloaked in the protection of their sorcery, they move with no fear of the vagrants and miscreants who despise them and their work-—until one enraged girl, barely more than a child, hurls a stone at the hated invaders...and effortlessly penetrates their magical shield.
What the Magicians' Guild has long dreaded has finally come to pass. There is someone outside their ranks who possesses a raw power beyond imagining, an untrained mage who must be found and schooled before she destroys herself and her city with a force she cannot yet control.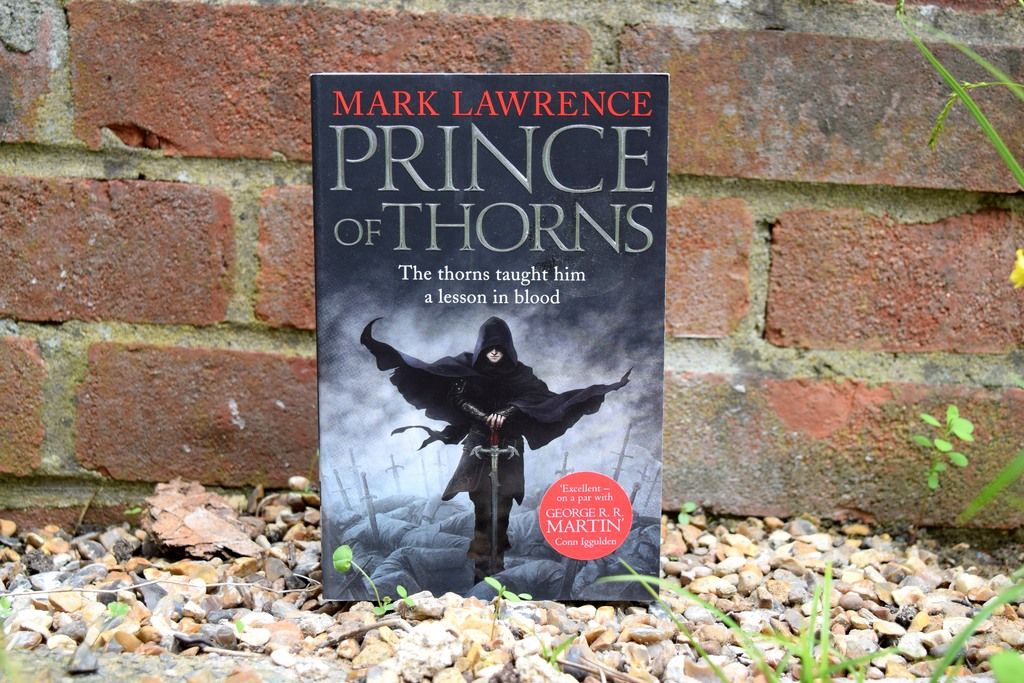 Shouting intensifies I'm sure! I think Shazina might actually shout at me for this one...but yeah. This got recommended to me on GoodReads and I do love fantasy and I do love the sound of this one so it's patiently sitting on my shelf, waiting for me to get my ass in to gear and get around to reading it....
Before the thorns taught me their sharp lessons and bled weakness from me I had but one brother, and I loved him well. But those days are gone and what is left of them lies in my mother's tomb. Now I have many brothers, quick with knife and sword, and as evil as you please. We ride this broken empire and loot its corpse. They say these are violent times, the end of days when the dead roam and monsters haunt the night. All that's true enough, but there's something worse out there, in the dark. Much worse.
From being a privileged royal child, raised by a loving mother, Jorg Ancrath has become the Prince of Thorns, a charming, immoral boy leading a grim band of outlaws in a series of raids and atrocities. The world is in chaos: violence is rife, nightmares everywhere. Jorg has the ability to master the living and the dead, but there is still one thing that puts a chill in him. Returning to his father's castle Jorg must confront horrors from his childhood and carve himself a future with all hands turned against him.