Merry Wednesday guys!
First up this week, the

sequel

to the start of a new series that I absolutely loved when I reviewed it! I've been so excited to see what's going to happen to

the

characters next!
Second is a book I stumbled upon on GoodReads and I

couldn't resist it, I mean...the setting, the premise...it all sounds fantastic!
The Copper Gauntlet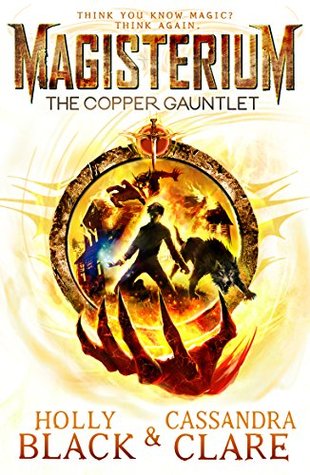 Callum Hunt's summer break isn't like other kids'. His closest companion is a Chaos-ridden wolf, Havoc. His father suspects him of being secretly evil. And, of course, most kids aren't heading back to school in the magical world of the Magisterium . . .
It's not easy for Call . . . and it gets even harder after he checks out his basement and discovers that his dad might be trying to destroy both him and Havoc.
Call escapes to the Magisterium but things only intensify there. The Alkahest - a copper gauntlet capable of separating certain magicians from their magic - has been stolen. And in their search to discover the culprit, Call and his friends awaken the attention of some very dangerous foes - and get closer to an even more dangerous truth.
As the mysteries of the Magisterium deepen and widen, bestselling authors Holly Black and Cassandra Clare take readers on an extraordinary journey through one boy's conflict -and a whole world's fate.
The Copper Gauntlet is out September 3rd, pre-order
your copy...here!
Add it to your TBR....
here
!
Silver In The Blood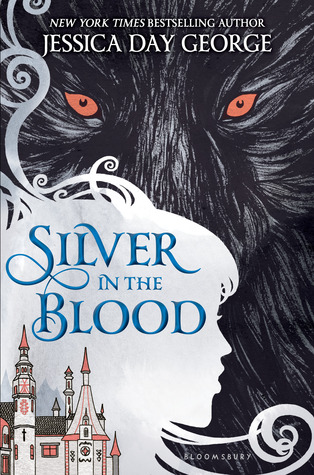 Society girls from New York City circa 1890, Dacia and Lou never desired to know more about their lineage, instead preferring to gossip about the mysterious Romanian family that they barely knew. But upon turning seventeen, the girls must return to their homeland to meet their relatives, find proper husbands, and—most terrifyingly—learn the deep family secrets of The Claw, The Wing, and The Smoke. The Florescus, after all, are shape-shifters, and it is time for Dacia and Lou to fulfill the prophecy that demands their acceptance of this fate... or fight against this cruel inheritance with all their might.

With a gorgeous Romanian setting, stunning Parisian gowns, and dark brooding young men, readers will be swept up by this epic adventure of two girls in a battle for their lives.
Silver In The Blood is out September 10th, pre-order your copy...here!
Add it to your TBR...here!