Hey guys!
This Wednesday I've got two right little gems for you, and I pretty much say this every week but this week it's even more true!
First up is a book I've

been

waiting

for, for ages and it's going to be a bit of a bittersweet read to be honest!
Second is a book that I've been so impatient for it isn't even funny. It deeply upsets me that there's a huge wait in between because I finish a book and then it's like "I NEED THE NEXT ONE NOW!" and I'm too excited for this one!
The Shepherd's Crown
A shivering of worlds
Deep in the Chalk, something is stirring. The owls and the foxes can sense it, and Tiffany Aching feels it in her boots. An old enemy is gathering strength.
This is a time of endings and beginnings, old friends and new, a blurring of edges and a shifting of power. Now Tiffany stands between the light and the dark, the good and the bad.
As the fairy horde prepares for invasion, Tiffany must summon all the witches to stand with her. To protect the land.
Her
land.
There will be a reckoning...
The Shepherd's Crown is out August 27th, pre-order your copy....here!
Add it to your TBR.....here!
The Queen Of Shadows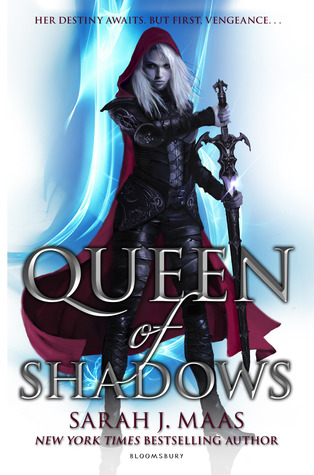 Everyone Celaena Sardothien loves has been taken from her. But she's at last returned to the empire—for vengeance, to rescue her once-glorious kingdom, and to confront the shadows of her past . . .
She will fight for her cousin, a warrior prepared to die just to see her again. She will fight for her friend, a young man trapped in an unspeakable prison. And she will fight for her people, enslaved to a brutal king and awaiting their lost queen's triumphant return.
Celaena's epic journey has captured the hearts and imaginations of millions across the globe. This fourth volume will hold readers rapt as Celaena's story builds to a passionate, agonizing crescendo that might just shatter her world.
Queen Of Shadows is out September 1st, pre-order your copy...here!
Add it to your TBR....here!