This weeks Wishing For Wednesday has three right little gems!
I've been lucky enough to grab a review copy of the middle one as well!
As for the other two, one is a new book from a favourite author of mine!
And the other....well...you read the synopsis and you'll see why it's made the list!
Illusions Of Fate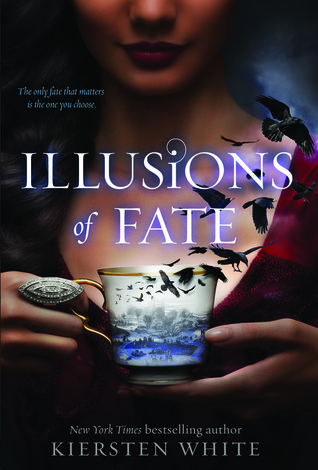 Jessamin has been an outcast since she moved from her island home of Melei to the dreary country of Albion. Everything changes when she meets Finn, a gorgeous, enigmatic young lord who introduces her to the secret world of Albion's nobility, a world that has everything Jessamin doesn't—power, money, status…and magic. But Finn has secrets of his own, dangerous secrets that the vicious Lord Downpike will do anything to possess. Unless Jessamin, armed only with her wits and her determination, can stop him.
Kiersten White captured readers' hearts with her New York Times bestselling Paranormalcy trilogy and its effortless mix of magic and real-world teenage humor. She returns to that winning combination of wit, charm, and enchantment in Illusions of Fate, a sparkling and romantic new novel perfect for fans of Cassandra Clare, The Madman's Daughter, and Libba Bray.
Illusions Of Fate is out October 9th, pre-order your copy here.
Whisper The Dead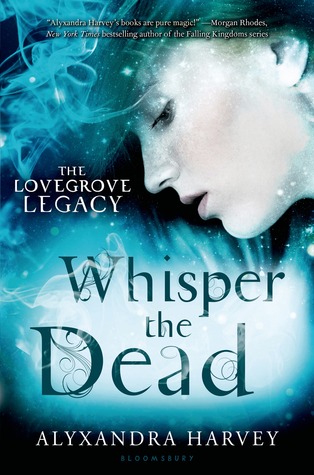 Cousins Gretchen, Emma, and Penelope are all dealing with what it means to be a Lovegrove. For Gretchen, it means she often feels like her head is going to explode. As a Whisperer, Gretchen constantly hears the whispers of other witches' spells. And while this does help her to know when one of her own spells is going wrong, the incessant buzzing and pain the whispers cause makes it difficult to use her gift.
But when something evil begins to menace Mayfair, Gretchen must find a way to master her power. Along with her cousins, a madcap named Moira, and the icy yet irresistible Tobias Lawless, Gretchen faces deadly threats and unimaginable loss in the hopes of preventing the terrible Greymalkin Sisters from rising again.
The second book in The Lovegrove Legacy trilogy,
Whisper the Dead
will leave readers spellbound.
Whisper The Dead is out October 9th, pre-order your copy here.
The Accidental Highwayman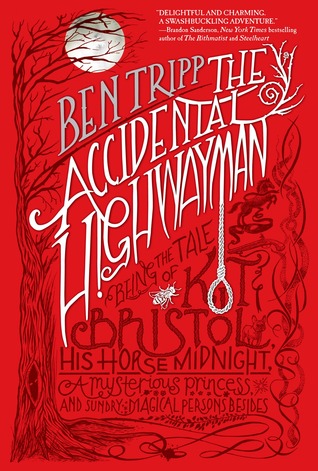 The Accidental Highwayman
is the first swashbuckling adventure for young adults by talented author and illustrator, Ben Tripp. This thrilling tale of dark magic and true love is the perfect story for fans of William Goldman's
The Princess Bride
.
In eighteenth-century England, young Christopher "Kit" Bristol is the unwitting servant of notorious highwayman Whistling Jack. One dark night, Kit finds his master bleeding from a mortal wound, dons the man's riding cloak to seek help, and changes the course of his life forever. Mistaken for Whistling Jack and on the run from redcoats, Kit is catapulted into a world of magic and wonders he thought the stuff of fairy tales.
Bound by magical law, Kit takes up his master's quest to rescue a rebellious fairy princess from an arranged marriage to King George III of England. But his task is not an easy one, for Kit must contend with the feisty Princess Morgana, gobling attacks, and a magical map that portends his destiny: as a hanged man upon the gallows….
Fans of classic fairy-tale fantasies such as
Stardust
by Neil Gaiman and will find much to love in this irresistible YA debut by Ben Tripp, the son of one of America's most beloved illustrators, Wallace Tripp (
Amelia Bedelia
). Following in his father's footsteps, Ben has woven illustrations throughout the story.
The Accidental Highwayman is out October 14th, pre-order your copy here.