This week is another three of my most anticipated books, and they are total gems!
First up is a new, darkly gothic romance book, how can you say no!?
Next up is purely because I'm a geeky Game Of Thrones fan and so I neeeeedd this to add to my shelf after I've studied it! Yes....studied!
Last up is a new book kicking off a new series by one of my favourite authors, ever since I stumbled on to Iron Fey at the library I have been hooked! And this one is about dragons so it's obviously going to be fantastic!
Compulsion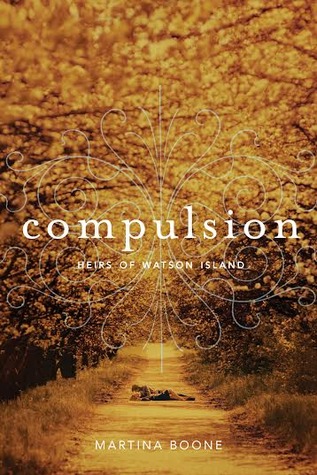 Three plantations. Two wishes. One ancient curse.
All her life, Barrie Watson has been a virtual prisoner in the house where she lives with her shut-in mother. When her mother dies, Barrie promises to put some mileage on her stiletto heels. But she finds a new kind of prison at her aunt's South Carolina plantation instead--a prison guarded by an ancient spirit who long ago cursed one of the three founding families of Watson Island and gave the others magical gifts that became compulsions.
Stuck with the ghosts of a generations-old feud and hunted by forces she cannot see, Barrie must find a way to break free of the family legacy. With the help of sun-kissed Eight Beaufort, who knows what Barrie wants before she knows herself, the last Watson heir starts to unravel her family's twisted secrets. What she finds is dangerous: a love she never expected, a river that turns to fire at midnight, a gorgeous cousin who isn't what she seems, and very real enemies who want both Eight and Barrie dead.
Compulsion is out October 28th, pre-order your copy here.
The World Of Ice And Fire
The never-before-seen history of Westeros and the lands beyond. With hundreds of pages of all-new material from George R.R. Martin.
If the past is prologue, then George R. R. Martin's masterwork—the most inventive and entertaining fantasy saga of our time—warrants one hell of an introduction. At long last, it has arrived with The World of Ice and Fire.
This lavishly illustrated volume is a comprehensive history of the Seven Kingdoms, providing vividly constructed accounts of the epic battles, bitter rivalries, and daring rebellions that lead to the events of A Song of Ice and Fire and HBO's Game of Thrones. In a collaboration that's been years in the making, Martin has teamed with Elio M. García, Jr., and Linda Antonsson, the founders of the renowned fan site Westeros.org—perhaps the only people who know this world almost as well as its visionary creator.
Collected here is all the accumulated knowledge, scholarly speculation, and inherited folk tales of maesters and septons, maegi and singers. It is a chronicle which stretches from the Dawn Age to the Age of Heroes; from the Coming of the First Men to the arrival of Aegon the Conqueror; from Aegon's establishment of the Iron Throne to Robert's Rebellion and the fall of the Mad King, Aerys II Targaryen, which has set into motion the "present-day" struggles of the Starks, Lannisters, Baratheons, and Targaryens. The definitive companion piece to George R. R. Martin's dazzlingly conceived universe, The World of Ice and Fire is indeed proof that the pen is mightier than a storm of swords.
The World Of Ice And Fire is out October 28th, pre-order your copy here.
Talon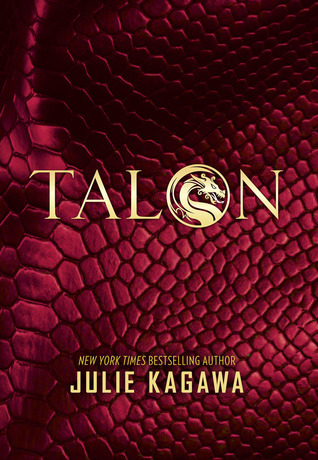 Long ago, dragons were hunted to near extinction by the Order of St. George, a legendary society of dragon slayers. Hiding in human form and growing their numbers in secret, the dragons of Talon have become strong and cunning, and they're positioned to take over the world with humans none the wiser.
Ember and Dante Hill are the only sister and brother known to dragonkind. Trained to infiltrate society, Ember wants to live the teen experience and enjoy a summer of freedom before taking her destined place in Talon. But destiny is a matter of perspective, and a rogue dragon will soon challenge everything Ember has been taught. As Ember struggles to accept her future, she and her brother are hunted by the Order of St. George.
Soldier Garret Xavier Sebastian has a mission to seek and destroy all dragons, and Talon's newest recruits in particular. But he cannot kill unless he is certain he has found his prey: and nothing is certain about Ember Hill. Faced with Ember's bravery, confidence and all-too-human desires, Garret begins to question everything that the Order has ingrained in him: and what he might be willing to give up to find the truth about dragons.
Talon is out October 28th, pre-order your copy here.