Hey guys!
So this week I've got two for you, I'm getting a bit ahead of myself though, I think!
The first is different to my usual, but it sounded intriguing, and I do love a good mystery!
The second I'm ridiculously excited for it because it's right up my street and I need it like...yesterday! And the cover is gorgeous!
So everything is linked, feel free to add or not add!
The Jezebel Remedy
Lisa and Joe Stone, married for twenty years and partners in their small law firm in Henry County, Virginia, handle less-than-glamorous cases, whether domestic disputes, personal injury settlements, or never-ending complaints from their cantankerous client Lettie VanSandt ("eccentric" by some accounts, "certifiable" by others). When Lettie dies in a freakish fire, the Stones think it's certainly possible that she was cooking meth in her trailer.
But details soon emerge that lead them to question how "accidental" her demise actually was, and settling her peculiar estate becomes endlessly complicated.
Before long, the Stones find themselves entangled in a corporate conspiracy that will require all their legal skills—not to mention some difficult ethical choices—for them to survive.
Meanwhile, Lisa is desperately trying to shield Joe from a secret, dreadful error that she would give anything to erase, even as his career—and her own—hangs in the balance.
The Jezebel Remedy is out June 9th, pre-order your copy...here!
Add it to your TBR....here!
Tangled Webs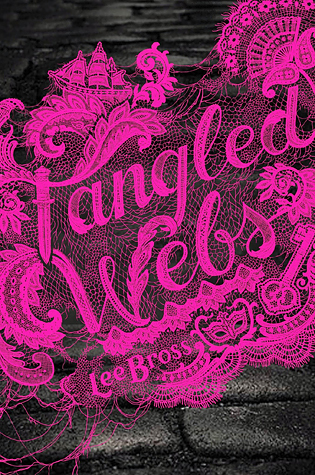 London, 1725. Everybody has a secret. Lady A will keep yours—for a price. This sumptuous, scandalous YA novel is wickedly addictive.
Lady A is the most notorious blackmailer in the city. With just a mask and a gown to disguise her, she sweeps into lavish balls and exclusive events collecting the most valuable currency in 1725 London—secrets.
But leading a double life isn't easy. By day Lady A is just a sixteen-year-old girl named Arista who lives in fear of her abusive master, Bones, and passes herself off as a boy to move safely through the squalor of London's slums. When Bones attempts to dispose of his pawn forever, Arista is rescued by the last person she expects: Jonathan Wild, the infamous Thief Taker General who moves seamlessly between the city's criminal underworld and its most elite upper circles. Arista partners with Wild on her own terms in the hopes of saving enough money to buy passage out of London.
Everything changes when she meets Graeden Sinclair, the son of a wealthy merchant. Grae has traveled the world, has seen the exotic lands Arista has longed to escape to her whole life, and he loves Arista for who she is—not for what she can do for him. Being with Grae gives something Arista something precious that she swore off long ago: hope. He has promised to help Arista escape the life of crime that has claimed her since she was a child. But can you ever truly escape the past?
The Jezebel Remedy is out June 23rd, pre-order your copy...here!
Add it to your TBR....here!