This week on my most excited for list type thing, I have another two I think you guys will love!
So, I'm a huge fan of Neil Gaiman, and so you can imagine my excitement for his version of Hansel and Gretel! I'm well aware a load of you guys love his work too, so feast your eyes!
Next up is a nice little gem I stumbled across, to be honest, I pretty much have one that I've stumbled across each week, I don't know why I bother pointing it out! Anyways, I stumbled across it and when I saw the "Game of Thrones meets Grimms fairy tales" I knew I couldn't resist, to be honest that sold it to me pretty much straight away, let alone the rest of the synopsis!
Hansel And Gretel
The enduring story of the children, the breadcrumb trail and the gingerbread house is brought to life by master storyteller, Neil Gaiman. Who better to retell the Brothers Grimm's greatest, and perhaps darkest, fairy tale, Hansel and Gretel? Coupled with breathtakingly haunting illustrations from Lorenzo Mattotti, you will be enticed into the world and into the woods . . . so beware.
Hansel And Gretel is out December 11th, pre-order your copy here.
Add it to your GoodReads here.
Princess Of Thorns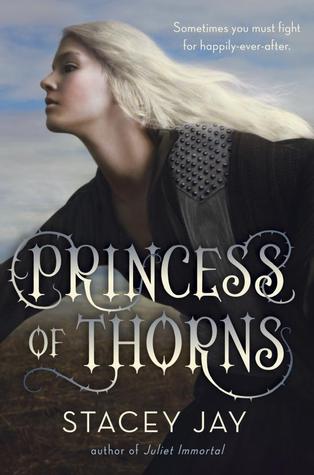 Game of Thrones meets the Grimm's fairy tales in this twisted, fast-paced romantic fantasy-adventure about Sleeping Beauty's daughter, a warrior princess who must fight to reclaim her throne.
Though she looks like a mere mortal, Princess Aurora is a fairy blessed with enhanced strength, bravery, and mercy yet cursed to destroy the free will of any male who kisses her. Disguised as a boy, she enlists the help of the handsome but also cursed Prince Niklaas to fight legions of evil and free her brother from the ogre queen who stole Aurora's throne ten years ago.
Will Aurora triumph over evil and reach her brother before it's too late? Can Aurora and Niklaas break the curses that will otherwise forever keep them from finding their one true love?
Princess Of Thorns is out now! Buy your copy here.
Add it to your GoodReads here.