It's Wednesdaaaaaaaaaay!
So without further faffing.....here's this weeks picks for Wishing For Wednesday!
Trial By Fire
Love burns. Worlds collide. Magic reigns.
This world is trying to kill Lily Proctor. Her life-threatening allergies keep her from enjoying many of the experiences that other teenagers take for granted...which is why she is determined to enjoy her first (and perhaps only) high-school party. But Lily's life never goes according to plan, and after a humiliating incident in front of half her graduating class Lily wishes she could just disappear.
Suddenly Lily is in a different Salem - one overrun with horrifying creatures and ruled by powerful women called Crucibles. Strongest and cruellest of all the Crucibles is Lillian . . . Lily's identical other self in this alternate universe. This new version of her world is terrifyingly sensual, and Lily is soon overwhelmed by new experiences.
Lily realizes that what makes her weak at home is exactly what makes her extraordinary in New Salem. It also puts her life in danger. Thrown into a world she doesn't understand, Lily is torn between responsibilities she can't hope to shoulder alone, and a love she never expected.
But how can Lily be the saviour of this world when she is literally her own worst enemy?
Trial By Fire is out August 28th, pre-order your copy here.
The Revenge of Seven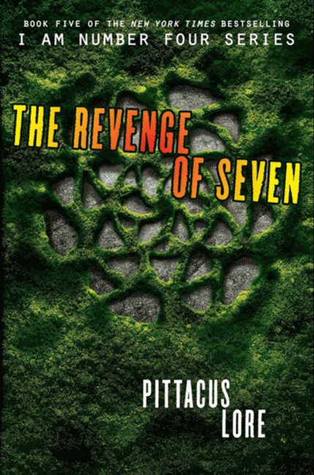 The worst was supposed to be over. We were reunited after a decade apart. We were discovering the truth of our past. We were training and getting stronger every day. We were even happy...
We never imagined the Mogodorians could turn one of our own against us. We were fools for trusting Five. And now Eight is lost forever. I would do anything to bring him back, but that's impossible. Instead, I will do whatever it takes to destroy every last one of them.
I've spent my entire life hiding from them, and they've stolen everything away from me. But that stops now. We're going to take the battle to them. We have a new ally who knows their weaknesses. And I finally have the power to fight back.
They caught Number One in Malaysia.
Number Two in England.
Number Three in Kenya.
And Number Eight in Florida.
They killed them all.
I am Number Seven.
I will make them pay.
The Revenge of Seven is out now, buy your copy here.
Storm Siren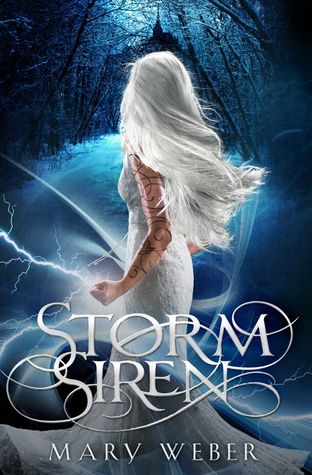 In a world at war, a slave girl's lethal curse could become one kingdom's weapon of salvation. If the curse—and the girl—can be controlled.
As a slave in the war-weary kingdom of Faelen, seventeen-year-old Nym isn't merely devoid of rights, her Elemental kind are only born male and always killed at birth — meaning, she shouldn't even exist.
Standing on the auction block beneath smoke-drenched mountains, Nym faces her fifteenth sell. But when her hood is removed and her storm-summoning killing curse revealed, Nym is snatched up by a court advisor and given a choice: be trained as the weapon Faelen needs to win the war, or be killed.
Choosing the former, Nym is unleashed into a world of politics, bizarre parties, and rumors of an evil more sinister than she's being prepared to fight . . . not to mention the handsome trainer whose dark secrets lie behind a mysterious ability to calm every lightning strike she summons.
But what if she doesn't want to be the weapon they've all been waiting for?
Set in a beautifully eclectic world of suspicion, super abilities, and monsters, Storm Siren is a story of power. And whoever controls that power will win.
Storm Siren is out now, buy your copy here.
So there ya go folks! I will admit, I saw the movie version of I Am Number Four before I read the book, but I've been hooked on the series ever since and I can't wait for the next installment! Don't get me started on my love for Angelini's books either! Hers always end up in my re-read pile. Storm Siren is a new one for me, I think I stumbled across it, but doesn't it just sound thrillingly different?!
What's on your Wishing For Wednesday list?!